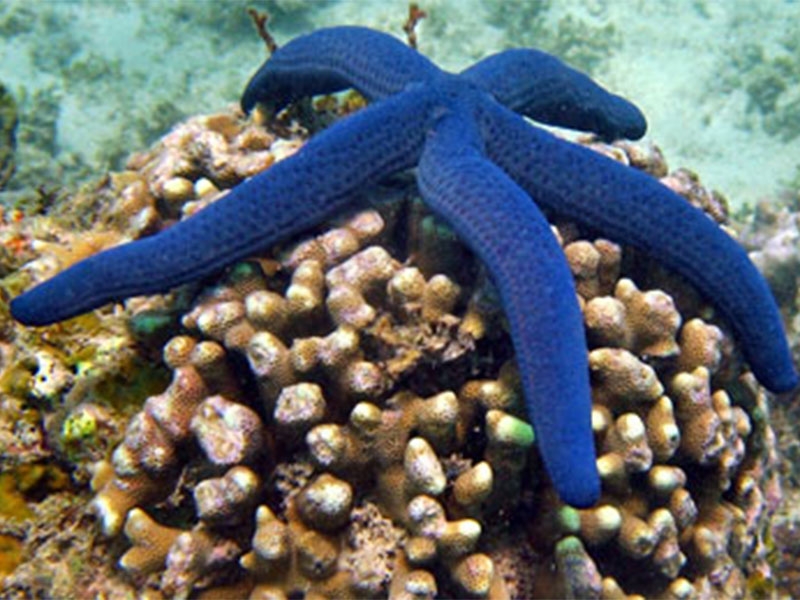 Having vacation probably becomes an essential need to everyone living in big, hectic city. This is due to the insane demand of perfection that will lead everyone to a more stressful lifestyle. Choosing vacation destination can be a headache. But if you love sea, the ecosystems of marine national parks in Indonesia will surely blow your mind and give an unforgettable memory for your long-awaited vacation.
The following list will explain about some remarkable marine national parks in Indonesia that you can choose for to enjoy your dream vacation:
Kepulauan Seribu: situated in Jakarta area, this national park is a famous escape for those who live in the crowded metropolitan. The capital of Kepulauan Seribu is called Pramuka Island. Extending 45 km from Jakarta's coast to Java Sea, this sequence of island has approximately 108 islands in total. From those islands, only 36 islands are available for recreational purpose, and among those 36, only 13 are developed entirely, with two of them as historic parks, and the other eleven as resorts. The other undeveloped islands mostly become support for fishing villages or uninhabited.
Taka Bonerate National Park: Ministry of Forestry of Indonesia gave this atoll islands and its surrounding sea a protection status of national park in 1992. Situated at the southern marine area of Sulawesi Island, Flores Sea to be exact, this national park serves as the natural habitat of various bird and marine life. It is considered as one of the national park with highest biodiversity of marine life in the world. Thanks to the fact, UNESCO chose this marine national park as one of the World Network of Biosphere Reserves in 2015.
Teluk Cendrawasih National Park: this national park has been considered as a possible World Heritage Site thanks to its marine ecosystem diversity, with more than 150 coral species recorded. It is also claimed as Indonesia's biggest marine national park after being designated in 1993 and established by Ministry of Forestry in 2002. It is situates at Cendrawasih Bay, a part of Bird's Head Peninsula area, near Manokwari, West Papua. It has several sub-islands, such as Nusrowi Island, Mioswaar Island, Rumberpon Island, Roon Island, and Yoop Island. The total staffs of this national park is approximately 106 staffs.
Wakatobi National Park: established by the Ministry of Forestry of Indonesia in 2002, this park provides the habitat of riverbank vegetation, coral reefs, lowland swamp forest, mangrove forest, lowland rainforest, mountain rainforest, and coastal forest. It has over 942 species of fish and 750 species of coral reefs due to its location in World Coral Triangle in Southeast Sulawesi, Indonesia. Thanks to this fact, the national park is included in tentative World Heritage Site since 2005. "Wakatobi" came from the combination of Wangi-wangi Island, Kaledupa Island, Tomia Island, and Binongko Island, the four main island in Tukangbesi Island.
Those are some of the popular marine national parks in Indonesia. Each park has its own unique marine life and exceptional coral reefs that will leave a great impression to everyone.