Professionals of Information Technology background have their own fundamental understanding of cloud. It is a fact that they struggle to find a considerable cloud application category that is apt to make a good start. According to tech-gurus, cloud applications are easy to integrate and come with rich features and tools. These applications are able to deliver 'out of the box' services.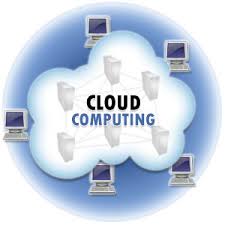 Cloud Backup:
Disaster can strike at any point of time, thus it is important implement a solid backup and recovery plan to revive all the data. Cloud computing providers offer data backup services or disaster recovery plans to their customers. DR plans help cutting down the costs and these are really beneficial for the small scale organizations which have tight budget. Thus irreplaceable data of any organization can be effortlessly backed up to a trusted cloud service provider. Most of the data backup providers have data encryption policies which keep your data safe from threats.
Cloud Email Service:
With the help of cloud it is possible to avail numerous e-mail features without spending extended costs. It supports and maintains an e-mail application. Organizations can avail staffer access and with new value added features on cloud. For an example, cloud e-mail services include employee access to their email on any device that has internet access and from anywhere. E-mail service on cloud is a small but a robust addition to any workforce. Thus, most of the SMEs are opting for e-mail services based on cloud for several benefits.
Web Conferencing:
Very few people know that web conferencing was one of the cloud solutions from its inception. Thus, the process of web conferencing had years to be perfected. Today, the process can be implemented easily with the affordable high-speed bandwidth and growing list of conferencing features and functionality. These are the equipment which supported web conferencing process easily.
There is no doubt that cloud is future and we should start working on the cloud applications opportunities we have in the industry.