Enterprises in Rajasthan are expanding their business horizon. In order to systematise their business processes, these companies look for good web hosting companies. Searching for a high-quality and legitimate hosting service provider can be a daunting task. That is why I have enlisted some steps to help your Rajasthan based business in the decision-making process: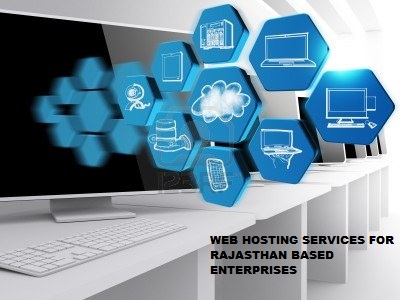 Services offered by web hosts span across basic shared hosting, dedicated servers and Virtual Private Servers (VPS hosting). These providers also specialise in specific types of hosting like WP Engine for WordPress hosting. In case you are looking forward to a smooth release of your upcoming WordPress project, provider offering WP Engine must be considered.
Other web hosts specialise in dedicated servers and offer managed packages. So ambitious web projects must look for such hosts.
Disk space and bandwidth comparison is critical and must be compared across different hosting providers. Even if the provider mentions 'unlimited disk-space/domain/bandwidth', call up the designated support department to find out the exact service specifications. Some companies render shared hosting plans which might be subjected to a fair usage policy.
Technical support provision must be offered 24x7x365. The quality of tech-support services might differ across providers. Find out of the provider offers online ticket resolutions and/or on-call support. In any form this service has to be prompt and backed by quality responses. This is a critical service; so ensure that the company provides the same.
Find out all about server infrastructure of your web host. Do some background work to find out if the provider makes use of top-of-the-range machines on a grid system or old machines assembled into a modest server network. Please note that hardware infrastructure impacts the performance of servers and this will ultimately impact your website.
Try to obtain the overall sense of a given Web host's performance. To do so, have a look at the total number of reviews that you obtain.
Try and approach reviews with a certain degree of cynicism, as some hosts pay for sponsored write-ups. Even so, by looking at plenty of reviews for the hosts on your shortlist, you should get an overall view of their quality of service.
The control panel must be unique or bespoke with a user-friendly GUI (Graphical User Interface). E.g. cPanel/Plesk
Hosting providers also render email services. Make sure that you are provided with a unique domain name for email communications. It could be through bare minimum old-fashioned POP3 accounts, advanced access to Microsoft Exchange services or Gmail integration.
These steps will surely help your Rajasthan based business to locate a good quality web hosting service provider.