Rajasthan, a land of unconquerable palaces, tigers of Ranthambhore and intricately carved marble temples of Mount Abu, is the pride of India. This state owns a rich cultural heritage and it is flamboyant in nature. In fact, the vibrancy of this state is reflected from people's attire and its food and culture.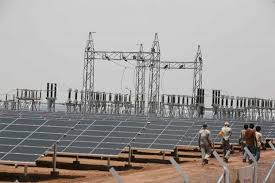 However, Rajasthan has built a niche in Indian map not only as a place for tourists to visit, but also as a hub to attract corporates from across the globe. The barren land of the state is no more a desert now with leading solar and wind energy companies trying to capture every bit of untapped resources. The discovery of oil in Barmer has transformed the fate of this state in particular and that of India in general.
DMIC (Delhi Mumbai Industrial Corridor) is indeed a step towards improving the industrial sectors of the state, with around 40% of this corridor passing through Rajasthan. On entry, you can get a glimpse of mineral based industries, textiles, tourism, gems and jewellery, dimensional stones and agro processing in every nook and corner of the state, testifying unabated growth of industrial sector since inception.
No doubt, agriculture seems to be the main source of livelihood in this state; however services and industry hardly lag behind when it comes to contributing to its economic growth. The state government announces various schemes time to time for the development of the agriculture sector.
If reports are to be believed, the proliferation of diverse sectors like educational institutes, hotels, hospitals, and other services like telecommunication, internet and retail stores has triggered significant growth in the revenue of the state, not to forget to mention the importance of tourism sector.The state has ample opportunities to grow and has been taking various initiatives to unleash the hidden treasures and is amongst the faster growing states of India.