No doubt, the general health condition of the population of Rajasthan was bleak till the early 1980s. In the 1980s, the state began to witness development on all segments that include economic, social and health indictors. It is, however, crucial to let you understand that health status of a population is determined on a number of factors that include livelihoods, poverty, food security, social development, public health care delivery cost of private health care center.

Actually, the health status of population is assessed based on certain parameters such as life expectancy at birth, mortality rates – infant, child and maternal mortality rates, as well as incidence of morbidity and malnutrition.
According to Human Development Report published in 2002, the health status of Rajasthan was poor despite the progression made in controlling communicable diseases such as small pox, leprosy, guinea worm and pulse polio. However, the emergence of modern medical institutions has striven to improve health condition by improving accessing to health care both in rural and urban areas.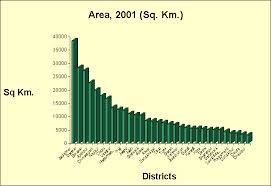 The purpose is to bring paradigm shift in health sector and both state and Indian governments have taken initiatives to strengthen public health system. Special projects like Rajasthan Health System Development Project (RHSDP) and National Rural Health Mission (NRHM) are proven initiatives that allow both public and private players to work together and mitigate the risks associated with health system of Rajasthan.
Talking about the current health status of Rajasthan, funds have been allocated to improve infrastructure facilities of primary health centers in rural and urban areas and recruitments of medical staff have been taken place to ensure people of Rajasthan to get prompt and reliable medical assistance at the hour of crisis. At the same time, the participation of NGOs and private sectors in improving health system creates awareness among people and raises efficiency of health services in Rajasthan.