Looking for a marble design on your floor i think you are right place when it comes to the makrana marble its marvellous.When it comes to choosing the marble options are endless. In this article we will discuss about top 5 Handpicked design you can use for your beautiful home.
Beautiful for Dinning Hall
Wheather your house is small or large who don't want a marble slab in the dining hall. If you love beauty then it's a perfect to place a marble on your dining hall. Put the classic pure white marble to make your area breath & give amazing look that make feel happy.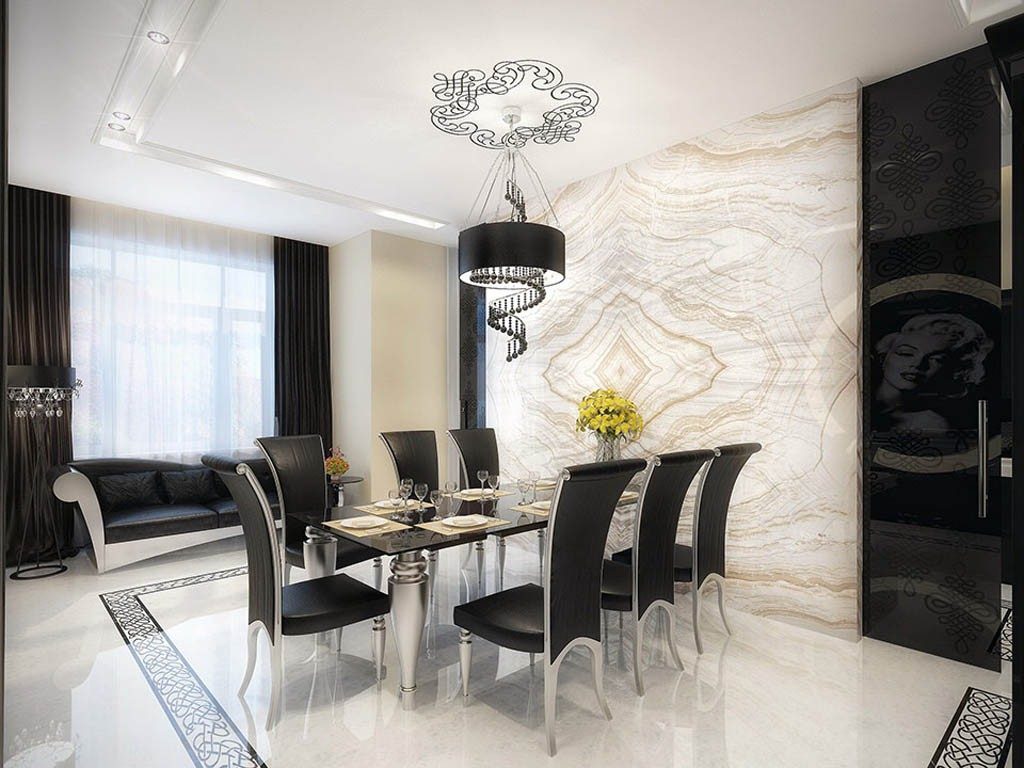 2. White Marble For Hotel Lobby
If the idea of not putting granite on a hotel lobby then you can go with marble Marble floor design While putting marble on new hotel lobby use a stripe pattern adding a black lines into the shiny white marble floor it will look remarkable for a complete space. Black colour on white ceiling wall will truly become the focus point of the whole design.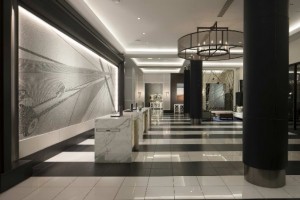 3. White Marble in Checkerboard Style
These checkertboard style are really popular in 2019 are mainly used in a traditional space Designers have recently reviewed the style by creating more variations to produce more interesting patterns the different style of checkerboard on the floor will give you much better look and it should combined with pure crystal white marble this bring the ancient beauty of a complete house it's not only simple but it's eye catching.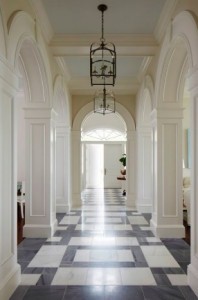 4. Marble Design for Bathroom
As you all know that the ideal bathroom have a marble floors walls and ceilings but you can add your taste in choosing the right marble for your bathroom you can buy different patterns of the stones to you fit it into your bathroom.
Let's take the example in the image given below as you can see the bathroom is divided into the two parts in the shower and the bathtub which are connected by the stairs with black underline and the complete bathroom room is covered with the white marble slabs so the designer have added the veins in the marble to have some extra layer and to show the marble in a different way.
this will make your bathroom cool and with a refreshing feels that will give you more relaxing moment while taking a bath.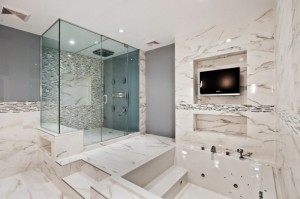 5. White Marble for Living Room
Nothing can beat a white marble in your living room the chandelier and the Bright colour furniture gives more modern and sleek look to your whole space. if you are making a new home and want your living room to give a beautiful look  then and go with a pure white marble that gives you elegant it and sublime Feel. After all the white marble is a Natural stone to show the best way put into your living area that brings a nature breath.