Recruiters are an essential part of a human resources team. Recruitment is one of the essential responsibilities of the HR department and the work can be done internally or externally. It's the responsibility of the recruiters to build a strong workforce of the organization that works towards achieving the goal of the organization. Recruiter Jobs in India are widely in demand, either for the HR team of the organization or for independent recruiting firms. In other words, a professional can be directly recruited as a recruiter as an internal team member or else the organization outsource the recruiting jobs to another company. Basically, it is considered as the first major role of a HR executive and with experience, he or she can be designated to the position of an HR Manager. A high-quality workforce can be created only with the help of an efficient recruiter. Hence, recruiter jobs are important jobs in the job market.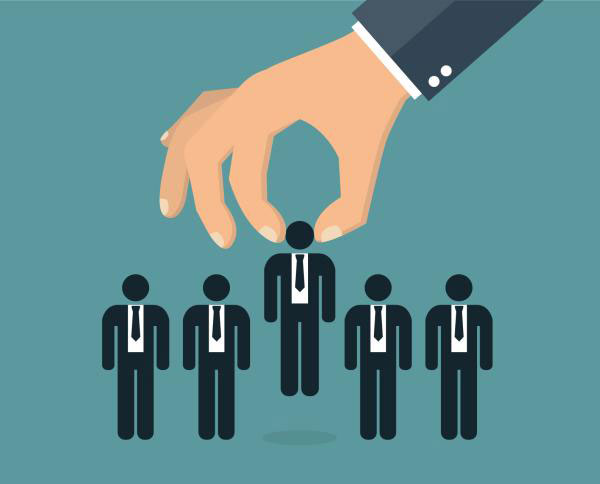 What jobs are assigned in recruiter jobs?
When a candidate joins in recruiter jobs, the major responsibilities include:
Headhunting potential candidates for a particular job role
Searching potential candidates in job sites, job fairs, company's internal data base, networking events, references, college campuses and with the help of other marketing programs
Screening resumes and choosing the best ones that meet the job requirements.
Conducting initial interviews (telephonic or face-to-face) and then short-listing eligible candidates
Follow-up of interviews
Doing background checks of selected candidates
Conducting reference checks as well
Coordination with senior hiring people to estimate staffing needs
Mailing of appointment letters
Conducting of exit interviews
Maintaining timely reports on recruitment activities and so on.
Educational requirement to be in Recruiter Jobs
To apply for recruiter jobs, a bachelor's degree is the minimum requirement. But still, candidates who have professional certification in HR or diploma holders in HR are given more preference. Candidates with Masters' degree or MBA in Human Resource have added advantages.
Additional skills required in Recruiter jobs
Mere educational qualification is not enough. There are certain essential requirements to do well in recruiter jobs.
Communication: One basic skill is communication skill. He or she must be capable enough to have a good interaction with the potential candidates.
Interpersonal: The candidates should have good interpersonal skill to build a rapport with senior HR employees and other team members and also the potential candidates.
Patient: Recruiters should be able to maintain poise and patience while interviewing candidates.
Updated knowledge: Candidates should keep themselves updated with the latest trends in the HR market, should be well aware of Employment law, Labor relations and collective bargaining.
Updated internal information: Candidates should also keep themselves updated with the internal structure of the organization, training and development imparted to candidates, the HR needs.
Good decision makers: They should be good decision makers as well. In other words, they should be capable enough to review job applications, screen candidates, choose the correct profile, and make the right choice in choosing candidates for the job.
Recruiter Jobs' environment
Recruiter job is basically a full-time job role where the recruiters work in office environment. The newly joined recruiters may have to do field job as well by visiting college campuses and job fairs to source candidates. Nowadays, recruiter jobs have also become popular freelancing or part-time jobs, especially for women. They can work comfortably from home, devote few hours during the day and give calls to the contact list provided and choose candidates.