Films like Bhool Bhulaiya, Bol Bachchan, Gulal, Queens (The Destiny of Dance), Loafer have been shot in Chomu Fort in Rajasthan. The fort was built by Karan Singh in the year 1668. The beautiful fort is located near Jaipur and is well connected by air, road and railway. The building is now used as heritage hotel and is one of the exotic locations in Rajasthan for Bollywood films.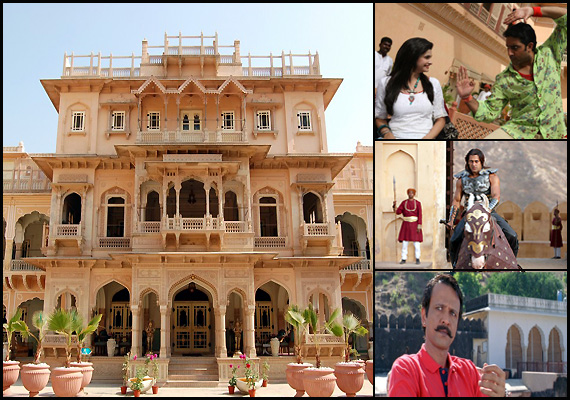 The fortified palace has the history stretches over 300 years. It is slowly turning into a hotspot for Hindi filmmakers and Bollywood is showing interest because of great architectures. The palace has beautifully done up rooms which reflect the cultural heritage of Rajasthan.
The famous dance of 'Bhool Bhulaiyaa' has been shot in one of the bigger halls in Chomu Palace. Films like Bhool Bhulaiya and Bol Bachchan became super hit and the fort came in the limelight. According to sources, Abhishek Bachchan has praised the fortified palace and he wishes to shot another film in the same place. Directors like Rohit Shetty and Priyadarshan have found the place relevant for their films and they loved the place during reiki. The fort is not only catered to Bollywood but it is one of accommodations for the tourists.
The manager of 'Chomu Fort; has confessed that recently a movie named Dirty Politics has been shot in the palace and is ready for release. The movie stars Mallika Sherawat in the lead role.