In today's era of the tech world, everyone has become tech-savvy and is glued 24×7 to their laptops and office chairs. The back-breaking and laborious tasks have made us unhealthy and stressed. In other words, work has consumed our living and the tentacles of stress are engulfing us gradually. Gone is the time, when age used to be just a number. The mental and the physical health is so much hampered, that our bodies have become like rusted machines. This machinery needs proper lubrication and oiling every now and then.
It is high time now that we realise that our bodies too need care and pampering. Spa is the crème de la crème, solution to all the mental and physical aches! Take some time out of your hectic lives and come for a rejuvenating experience with India's top spa resorts: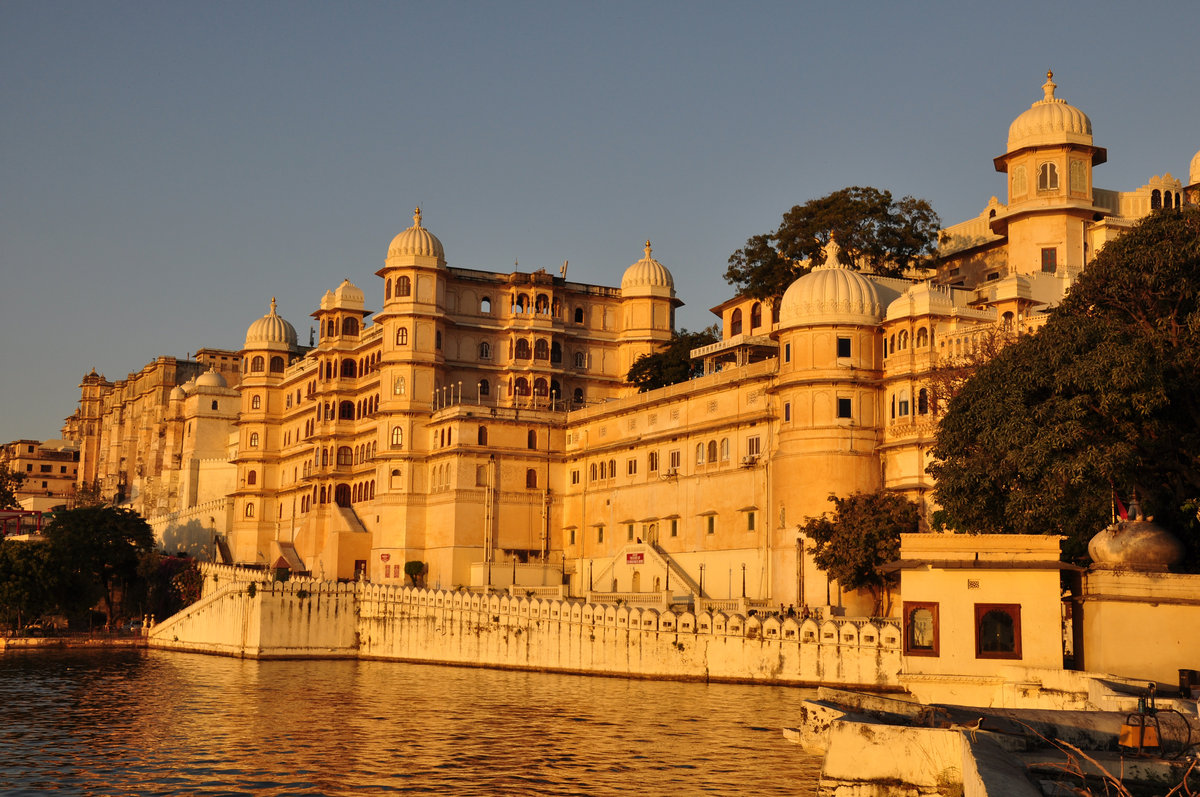 The Oberoi Udaivilas, Udaipur
One is ought to visit Udaipur for several specialities of this city, but this is a MUST-VISIT resort and should not be missed by you. Udaipur is well connected to all the nearby cities and every other day, taxis are available for commute here, with the most sought after being Delhi and Ahmedabad to Udaipur taxi.
Well, this resort is a stupendous blend of the ancient and the modern. Located at the bank of Pichola river in Udaipur, Oberoi Udaivilas has the most intricate as well as breathtaking layout. The spa resort is crowned by a crystal chandelier and the aura is drenched in the revitalising sound of a fountain, emerging from a white marble, thereby caressing your soul. The invigorating massages by ancient and modern techniques are bound to relax your back pain and tightened muscles. So come a walk into the majesty of this resort, because it's not a place, but a palace.
Wildflower Hall Spa, Shimla
An amazing reason to visit the beautiful hill station, Shimla is to bask in the rejuvenating experience at the Windflower Hall Spa. This is one of the best spa resorts in India. Dispersed in the lush greenery of the Himalayas, the Wildflower Hall Spa, is itself a tourist attraction. The visitors can have the most de-stressing spa therapy, massage therapy and other beauty treatments. There is an exclusive ayurvedic treatment, which one can avail, both indoors, in the well-lit, air-conditioned, chandelier rooms and outdoors, in the very essence of the great Himalayas. The Mountainous breeze will cleanse your souls. Not only this, one can go for various other healthcare activities like cycling, yoga, swimming, rafting etc.
Maya Spa, Kumarakom, Kerala
There is nothing you won't love about the Zuri Kumarakom Resort & Spa, in Kerala, let be its Maya Spa! Enter there once and you will be taken aback by its stunning beauty! Luxury and refreshment seem to bubble up from its serene aura. The Maya Spa offers a kaleidoscope of various therapies like ayurvedic massages, western and eastern therapies (from Swedish to Indonesian). So, make your way to this amazing place and have a nice treat for your bodies.
Madhuban Resort and Spa, Ahmedabad
If you want to repose in the amazing grandeur and loyalty, Madhuban Resort and Spa, won't fail to luxuriate you. It is a short drive from Udaipur, and one can easily reach here for a weekend getaway in mere 3-4 hours via an Udaipur to Ahmedabad taxi. Spread over a vast area, this resort has deluxe suites and rooms, offering a majestic spa experience. From ayurvedic and herbal spas, to international holistic therapies, all kinds of skin care treatments and massages are done by the miraculous and uncomparable fingers of professional and experienced team of people.