Rajasthani foods are famous in the world arena and in most of the cases foods are been made by special spices and other ingredients. Here in this blog, we shall discuss about the usage of spices and the yummy pickles and chutneys which are famous accompaniments with the main courses. Some of the popular chutneys which can be enjoyed with the main courses are Imly ki chutney, Aam Launji, Pudina Chutney, Lehsun and Tamatar ki chutney and more. These are not only tasty but have magnificent digestive properties. Thus, having the habit of these achaars and chutneys offer something beyond great taste.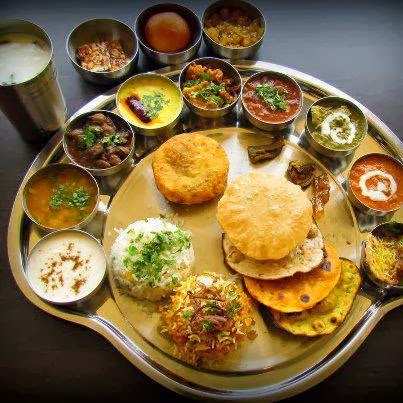 As we are talking about Rajasthani foods, how can we forget of differ astypes of papads. These crispy and tasty papads add immense taste in your life. There are papads like moong dal papads, mangodis, masala papads and bondas or pakodis are used as side dishes along with main courses.
In Rajasthan people may found n-numbers of condiments and fresh herbs. In Rajasthani cuisine we have seen the usage of these along with prominent role of spices. The spices can be in any form like, these can be used dry or in the form of dust. There are many spices which are preferably stored in the normal temperature. These help in flavoring the local cuisine and different authentic Rajasthani foods as well.
Let's discuss about spices, such as red chilly powder of Rajasthan are popular globally. Other most used spices are haldi or turmeric, jeera or cumin seeds, dhania or corriander seeds, saunf or aniseed, methi dana or fenugreek seeds, kalonji or nigellaa seeds, ajwain or carom seeds, laung or cloves, adrak or garlic, lehsun or jinger, amchoor or dried mango powder, and more. These are some of the generally used spices which are been used in normal Rajasthani cuisine.
Thus, when you will be visiting Rajasthan, then don't forget to ask for the best recipes and then you will understand why the dishes are so yummy and delicious. Right procedure and right kind of ingredients are what is all about Rajasthani cuisine.