PVC insulated wires are extremely beneficial for electrical equipments and PVC or polyvinyl chloride has been widely used in a number of industries. This is thermoplastic resin and therefore can be softened using heat. The PVC wires are produced through polymerization. PVC insulated wires are resistant to abrasion and very tough; they are sufficiently strong although they may have low weight. Since PVC is extremely resilient to impact, abrasion, weathering and corrosion, it is highly useful for use in outdoor wires. Products that may be used outside or which are exposed to outdoor weather conditions and need to have a long life span can benefit from PVC.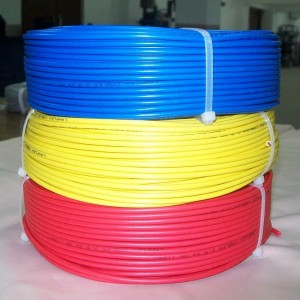 Why are PVC insulated wires popular in electrical equipments?
Since PVC will not conduct any electricity, it becomes the best material for electrical applications like insulated cables and wires and these are likely to last nearly 40 years.

Moreover PVC is also very safe; these wires are highly tested and conform to global safety and health standards. They are also non-toxic and do not have any harmful effects on the environment.

The PVC wires are self-extinguishing which implies that even if they burn when exposed to fire, when you remove the ignition source, they will cease to burn. They are tough to ignite and they produce very less heat. Furthermore, they will only char and not spread fire unlike other materials.

PVC wires are also easy to strip; they are easy to manage and offer high fire resistance. The type of PVC which is used mainly for household wires has a maximum temperature of 85 degrees centigrade.

PVC wires are also low-priced and readily available compared to other kinds of natural resources. The wires are durable and have a longer life span; so they do not need to be repaired or replaced regularly.

Being lightweight and easy to shape, these wires are used for different purposes and in diverse styles. They can be conveniently reshaped and cut, welded and joined easily to suit buyer preferences.