Copper flexible connectors can be made from copper metals of all types including bare copper, silver coated copper or tinned copper. Leading manufacturers of copper connectors usually have the machinery and the technology to customize products based on the specific demands of customers.
These types of connectors are in huge demand in the electrical industry. They are extremely useful in electrical projects of all sizes. The contact regions of copper flexible connectors are made by cold pressing copper connectors. To improve connectivity, the ends are dipped in hot tin. To make these connectors, flat copper braided wires or round copper stranded wires are used.
Copper wires go through a special process to be ready for use in copper connectors. Copper has high electrical energy and heat conductivity which makes them the ideal material for making copper connectors. To make these connectors stronger and durable, aluminum or steel alloys are used at times.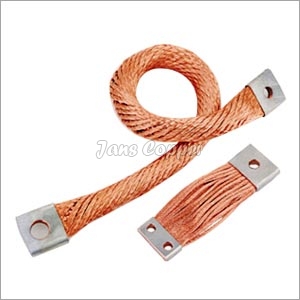 Copper flexible connectors are capable of providing optimum power output. They are the best connectors for use in those areas where the power demand is high and wires. If you need copper flexible connectors of a specific type, you just have to provide your manufacturer the necessary details. These connectors are available in various specs and can be effectively customized according to your needs.
Buying copper flexible connectors from a reputed and established manufacturer has its own benefits. You can expect connectors with strong construction. Top quality connectors have a high resistance to and come with easy installation features. There is a huge demand for copper connectors that are durable and deliver good and consistent performance. The best copper connectors are used for a variety of applications in electrical distribution and automobile industry. They are also used in switchgears.
Uses Of Flexible Connectors
Copper flexible connectors are used for current transfers across conducting channels where there is constant heat expansion, vibration or other functional activity. High conductivity and flexibility are hallmarks of these connectors. Voltage drop incidents are few and far between in these connectors.
Copper flexible connectors are commonly manufactured in non-insulation style. Depending on the need of clients, it can be provided with silicon or PVC insulation sleeves. Fiberglass sleeves are also used for some specific applications. Bus bar flexible connectors are made using a large number of padded braids. The process helps in increasing the voltage holding capacity.
Flexible Connectors are generally manufactured in the range of 1 square millimeter to 4000 square millimeters. They have a range of up to 4000 Amps. However, high customization is possible if you place orders with top manufacturers.
Choosing the right supplier or manufacturer to buy copper flexible connectors is important to help you get the best value for money. There are quite a few suppliers and manufacturers of all sizes and types. You will have to do some research to find a supplier who has extensive experience in this field and has the reputation for good quality and great service.