India is considered as one of the major offshoring locations. The outsourcing industry is considered as the face of country. As it continues to become the foremost subcontracting destination, the recent stats by the Business & Economy suggests that Indian ITES/BPO sectors account for nearly 60% of the global delivery capacities. Another study by CRISIL & NASSCOM revealed that the total size of the country's outsourcing sector has multiplied by greater than 15 times since inception. The sector is currently considered as a major source of employment to 4.5 mn people per annum.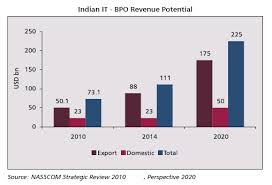 The high quality services delivered by the third parties have already raised quite a few eyebrows. For this reason, BPO revolution is currently heading towards the rural destinations of the country. This will facilitate service providers to lower their operational costs while enabling the government to create more employment opportunities in the villages. In fact, call centers that are set-up in the outskirts of cities like Gujarat, Rajasthan, and Madhya Pradesh are doing wonders.
Most of the leading IT & BPO firms are in conversation with the Government of Rajasthan to move their units to the hinterland. The Government is encouraging the major private players to establish their centers in Tier III cities, such as Udaipur, Ajmer, Bikaner, Jodhpur, and Kota. This is expected to generate more employment opportunities in these semi urban and rural destinations.
As a part of this special scheme, the Rajasthan government has promised to offer a plethora of financial benefits like a subsidy of up to 50% on the capital outlays of INR 20 lakh on the training as well as development of infrastructural facilities. It is further proposed that the government may subsidize the total operational cost on training by up to 50%, which should not exceed INR 10,000/trainee.
This move will majorly benefit information technology in a big way as more than hundred of IT/ITES companies are presently operating from the Jaipur itself. The government is planning to replicate the success of this model to other Tier 2 & Tier 3 cities.