When it comes to occupy geographical area, the state of Rajasthan takes the pride of claiming the largest state of India. This Indian state is featured with diversities in various aspects that include terrain, livelihood pattern as well as dispersal pattern of habitations in rural and arid and semi-arid areas. For those who don't know, arid and semi-arid parts of Rajasthan face the challenge of scanty to moderate rainfall and as a result of which they are often susceptible to famine conditions. Communication network is formidable and distribution of income and assets is also highly uneven. Therefore, the role of education in shaping the society is difficult to accept.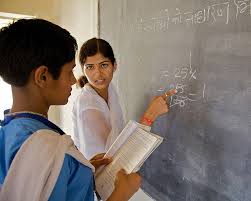 If you go by facts, natives of Rajasthan are highly orthodox because of the legacy of princely and feudal rule. This is because the conservative approach of the society is evident from the reports of existence of conventional or unlawful practices like child marriage, parda systems and the like. As a result, the ill-effects of conservative approaches haven't even spared the significance of education, which is immensely reflected in female literacy rate. The adverse female literacy rate has been the cause of worry even though educational outcomes have improved significantly over the last decade, but the transition from elementary to higher education is still showing the bleak picture.
Reformation of Academic Support Systems/Institutes
In order to bring reformation in the established norms, strenuous research based planning and implementation is required. The government of Rajasthan in particular and India in general in association with research based academic institutes such as SIERT, SIEMAT, and IASE have proposed advanced strategies to develop educational system that can help both males and females to equally benefit from it. The proposed plans including Sarva Shiksha Abhiyan, universalization of secondary education, Mukhaya Mantri Sambal Yojana for widow/divorcee, Rashtriya Madhyamik Shiksha Abhiyan and improvement of higher educational system have brought paradigm transformation to educational system in Rajasthan and both governments are reported to see this state's educational quality will go at par with national standard.