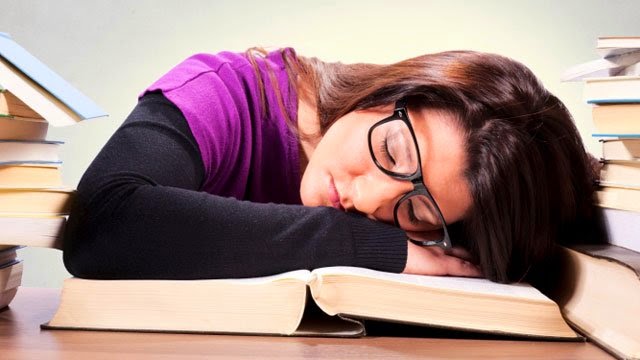 Do you feel anxious even after spending months on the preparation of Civil Services exam? Are you still confused with your exam preparation approach and affecting your confidence level?
Actually, this is not the problem with your exam preparation process, but in your mind. So instead of some high-quality study material or hours of sitting to read books, you need mental preparation. Both Prelim and Mains exam present challenges in front of the students, which need a lot of intellectual preparation.
Most of the examinees end up paying all the attention to the books and completely ignore the environment and other factors that play a vital role in their preparation.
In reality, UPSC exam preparation needs systematic planning that includes right organization of study matter, time management and guidance from right teachers. While preparing for the exam, students try to cover everything and get tensed when things seem to be out of their control. One thing to remember here is that Civil Services syllabus is huge and covering each and every topic might not be possible without strategic planning. All this needs mental power and here are some tips to gain that power to ensure success in UPSC exams in the first attempt.
Guidance from the experts: If you have limited time and have a lot of study material to cover, it is better to take help of experts. The experienced teachers at reputed coaching institutes like Vajiram and Ravi can tell you right strategies to cover the lengthy subject quickly. Further, they also save you from wasting your time on learning unwanted concepts. They equip students with the easy and effective note making techniques to help them save time during final revision.
Make the environment soothing: IAS exam preparation needs a lot of dedication and regular studies, which might not be possible if you indulge in other unimportant activities like shopping, entertainment, traveling etc. Avoid getting indulged in the activities not important for you to make your environment soothing. It will also leave you with more time to cover IAS exam study material.
Understand your strengths and weaknesses: Every student has his/her own way of learning. For some learning, current affairs might be easier in the morning as compared to in the evening. So the right technique to utilize your fresh mind helps you to understand your strength and weaknesses and make your study plan accordingly. If you are getting coaching in Delhi and travel by metro or bus, you can decide to read the newspaper or other lighter reading books while traveling.
Take regular breaks: It has been noticed that long sitting hampers the speed while creating monotony. To boost your mental power and use it fully, you should take regular breaks. For instance, you can set the timer and can take a break after every 60 minutes to relax your mind. During these 10 minutes, you can indulge in some recreational activities like listening to music. The break will make you feel relaxed while rejuvenating you with the new energy to continue your studies.
Utilize the power of the internet: You are lucky to have access to the internet, where you can explore a lot of details about the examination, study material, exam patterns etc. The only need is to use this facility for your benefit, as many students end up wasting their time on the internet. Collect information from different sources and get the clear understanding of different concepts to add to your answers.
Simulation Tests: Taking tests before the exam helps the student feel an exam like environment. It enhances their mental ability to make choices and attempt questions with more confidence. Practice tests help a student try out the different strategies he/she has in the mind before the exam. A new strategy that a student would want to try out like answering the questions that carry high marks first or most comfortable section first or revision etc. might prove negative in the actual exam hall. Also, attempting practice tests helps in revision and throws open a unique experience in every test.
Gaining mental power for successful exam preparation is a necessary for this highly competitive exam. For this, you just need to utilize all the resources like Civil Services mains test series, internet, guidance at the coaching center, study material, and your internal strengths. If used properly, these tactics work well and help students learn the wide course with an ease.