We all know that Aamir Khan is known as Bollywood's perfectionist. He is known for new inventions and playing new characters in all his movies. The great news is, the actor is ready with his next release 'PK'. The film is directed by Raj Kumar Hirani of "3 Idiots" fame and has been shot in capital Delhi and in pink city Jaipur in Rajasthan.
Like every movie of Aamir Khan, this movie has also created lots of buzz and the plot of the movie has kept under wrapped. Audiences have no clue regarding the plot of the movie. The movie also stars Anushka Sharma and Shushant Singh Rajput in prominent roles.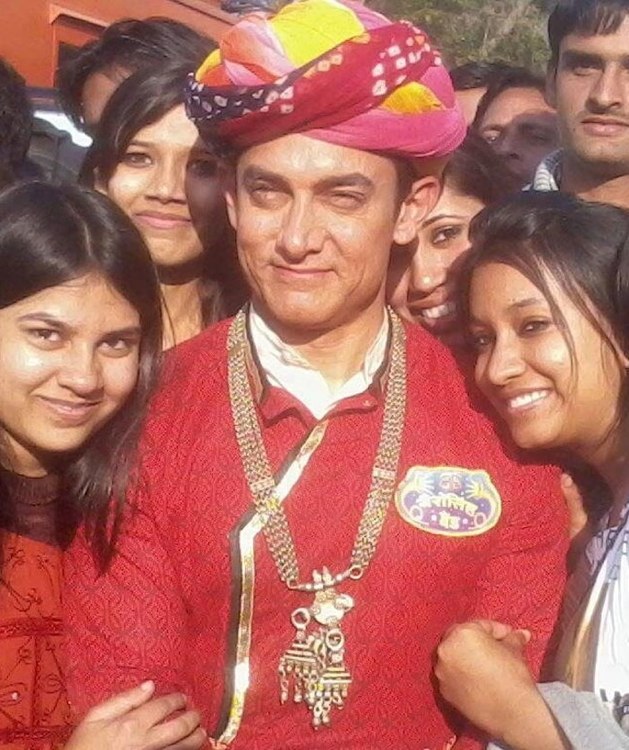 As the reports suggest, Asmir has been shot for the, movie in several locations of Rajasthan and famous actor Sanjay Dutthas shot for a cameo in the film. The combination of Raj Kumar Hirani and Aaamir Khan has created magic on celluloid with the movie '3 Idiots' and here we are expecting another superb performance from perfectionist actor Mr.Aamir Khan.
'PK' is one of the most awaited movies of 2014. Recently, the first look of the movie has released and it is showing a nude picture of Aamir Khan holding a tape-recorder at front. Though, several media and social organizations have already started criticizing the poster, but Aamir has received heap of praises from his colleagues in B-Town.
According to reports, Aamir has said that the poster is one of the cinematic expressions and audiences and critics should wait till the movie gets released. Like other movie lovers, we all are also eagerly waiting to explore the movie and counting days.
We wish all the best to the entire team of 'PK' and expecting that the movie will be a hit and may be earn some international awards.