Did you know that right after Sanskrit and Tamil, Kannada is the oldest language of this country! The Kannada film industry took some time to blossom, though. In fact the first Kannada film was Sathi Sulochana that was released in the year 1934. However it took up the pace pretty fast and within a month, the second film got released. Since then this film industry has flourished and attained great heights with each passing year. It has its own set of actors who at times take the entire country by storm through their performance. Let's take a look at some of the kannada movies in bangalore that are currently playing on the screens:
Movie Name: Ooty
Language: Kannada
Plot: A sweet romantic story always has its own appeal. Following the footsteps of a romantic tale, this film injects a twist. It traces the efforts of a man, who had been separated from his partner, way back in 1991 during the time of the Cauvery Riots. He today, after 12 years, wishes to look for her and sets out on a search. Will he find her? Watch Ooty to find out!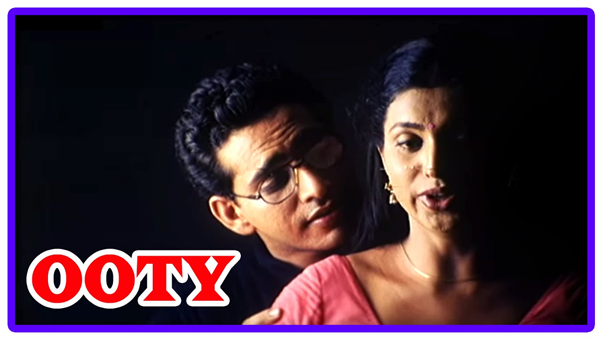 Directed by: M Mahesh Kumar
Cast: Avinash Narasimharaju, Naina Sarwar, B. M. Giriraj, Guru Prasad and others.
Show Timings:
PVR: Forum Mall, Koramangala at 03:30 PM
Cinesquare Savitha Theatre: Malleshwaram at 08:30 PM and 05:30 PM
Gopalan Cinemas: Arch Mall, Mysore Road at 11:40 AM
Movie Name: Chakravyuha
Language: Kannada
Plot: Action, drama and romance are the perfect combination when it comes to making a commercial entertainer and when that entertainer has an interesting plot as well, we get this film. This is a film about an unsolved social issue which has and continues to plague many lives but nobody faces and solves it. It is the lead who comes up, a common man, who decided to be the harbinger of change. The film, which has been reviewed to be above satisfactory, traces the hurdles that are faced when tackling a problem like this.
Directed by: Director: M. Saravanan
Cast: Puneeth Rajkumar, Abhimanyu Singh, Rachita Ram, Arun Vijay, Sadhu Kokila, Rangayana Raghu and others.
Show Timings:
Sri Krishna Digital 2K Cinema: Bommanahalli at 08:30 PM
INOX: Forum Value Mall at 07:15 PM and 11:35 AM
Nartaki Theatre: Gandhi Nagar at 07:30 PM and 04:30 PM
PVR: Forum Mall, Koramangala at 07:10 PM, 03:20 PM and 09:55 AM
Movie Name: Shivalinga
Language: Kannada
Plot: This story addresses the basic issues of crime solving, when a detective chances upon a case which is declared y the court as suicide. However evidences on the scene point otherwise to the detective and thus he embarks on a journey to establish that this case is not as simple as a suicide but there is something more to it, other than this.
Directed by: P Vasu
Cast: Shivarajkumar, Vedhika Kumar, Pradeep Rawat, Urvashi, Sadhu Kokila and others
Show Timings:
PVR: Orion Mall, Rajajinagar at 10:00 AM
Santosh Theatre: Gandhinagar at 07:30 PM and 04:30 PM
Gopalan Cinemas: Arch Mall, Mysore Road at 12:45 PM
An eclectic collection of story lines which promise you to show how films are made the Kannada way. Watch these films to get an idea about this industry and its progress.