Rajasthan is becoming one of the preferred states for film shoots. Both Bollywood and Regional Film Industries are keeping their eye to shoot in Rajasthan. According to the the famous filmmakers in India, Rajasthan is one of the states where film shoots can happen without any disturbances. These days, filmmakers are searching for the exotic locations in Rajasthan and they concentrate preparing the film scripts which has the Rajasthani flavor.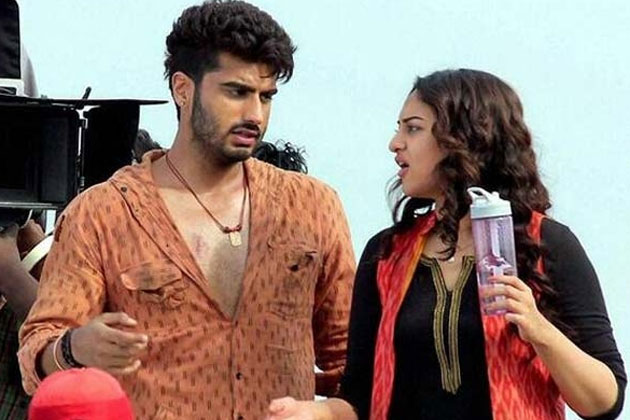 Earlier, Yash Chopra the legendary filmmaker had chosen the state for classic films like Lamhe. Famous actors like Waheeda Rehman, Anil Kapoor and Sridevi has acted in the film. After so many years Boney Kapoor has ideated to shoot his forthcoming film "Tevar". The film is going to be the first venture between Arjun Kapoor and his producer father Boney Kapoor. The film also stars Sonakshi Sinha in lead.
Reports suggest that the lead actors from the film have thoroughly enjoyed in the beautiful locals of Rajasthan. The film is going to be released in January next year. The film is a co-production of Sanjay Kapoor, uncle of Arjun Kapoor and Sonam Kapoor. "Tevar" is directed by famous director Amit Sharma and it promises to be a visual treat for audience. The director of the film says that they have captured Rajasthan in such unique way that it will be a treat for the people of Rajasthan to explore their state on screen.
Recently in an interview, Arjun Kapoor has said that he loved gorging on the local delicacies of Rajasthan. Not only Arjun, Sonakshi is also a foodie in nature and has said that she dumped her strict diet while shooting in Rajasthan. The film will also have popular actor Manoj Bajpai in a prominent role and after long time, the actor is going to be seen in such masala movie.
This is the first time Sonakshi Sinha will be seen opposite Arjun Kapoor and they have bonded well during the shoots. 'Tevar' is an official remake of a Telegu movie named 'Okkadu'. The story of the film is written by Gunashekhar. Apart from Rajasthan the film shoots have done in Mumbai and Agra.
Hope the film does well in the box office and we get to see the great locations of Rajasthan in the movie.