Each year on Christmas Day thousands of people sit down to watch the Queen make her annual speech to the country. Well that is if you have made sure that your televisions and aerial are in full working order. If not, then a quick call to a TV Aerial Installation Swansea company or one local to your area will see you up and running again in no time.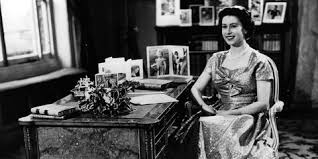 In her speech the Queen usually address key events that have taken place in that year and any large events that she is knows are coming up in the next year. The Christmas Speech has been an historical event for many years and there are some interesting facts surrounding this.
If you have seen the film The King's Speech you will be aware that George VI overcame his stammer in order to be able to address the nation in 1937 on Christmas Day. He wanted to thank everyone for their support during his first year of what was a very unexpected reign. It was just two years after this very emotional charged speech that he was once again having to address a nation, this time in the light of the break out of World War Two.
The original idea for a Christmas broadcast was the creation of Sir John Reith back in 1932 who wanted to use it as a way of promoting his service which was originally known as the Empire Service and is what we now know as the BBC World Service. He managed to persuade George V to conduct the speech on Christmas Day although he was never fully on-board with the idea and complained that it disrupted his Christmas Day. This first speech was written by Rudyard Kipling and consisted of 251 words and took a total of two and half minutes to read. The first speech reached a radio audience of around 20 million across the whole of the British Empire. The reason why 3pm was chosen as the time for the broadcast to go out is it was the best time to reach the majority of people across the whole of the British Empire.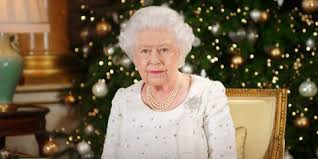 The Queen has regularly made her annual speeches every year apart from in 1969 and since 1957 these have been televised. In a bid to not interfere with HRH Christmas Day from 1959 when she was pregnant with Andrew the broadcasts have been pre-recorded a few days before Christmas. 2018 has been an interesting year both for the country and for the Royal family and some of this will be undoubtedly reflected in her speech on Christmas Day.