Crimes are on an increase all around the globe. A disguised criminal activity such as identity theft in which the victim is usually first unaware of what has been happening and then realizes only when the boat has been sunk, is a crime that can have serious repercussions. Though police and lawmakers are always on the trail of such criminals, these activities can happen to anyone anywhere. It is best to be vigilant always and keep an eye on what is happening with your bank accounts, insurances and so on. Even if you may not be able to prevent it happening, if you can find about it on time, it can help you limit the damage to a certain extent.
One of the most effective ways to prevent identity theft is to hire identity theft protection service which can be of huge help to prevent, detect and take adequate measures to save you from any kind of identity theft. This will help you keep a check on your credit score so that any movement there can be detected as soon as possible. Other than these, you can yourself take proactive measures to prevent identity theft with the help of ID Theft Authority.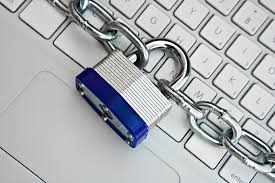 Keep a check on all records: It is not enough that you just depend on the updates that you receive from financial institutions about your financial transactions. You too should keep checking about your records from time to time. If that needs a visit to these institutions, then do that. Preserve original documents regarding all types of transactions.
Destroy papers that aren't needed: Whether it is your bank statements, or credit card bills or even offers from financial institutions or banks regarding opening an account or credit card offers, don't just throw away those papers in the bin. If possible, put them in a shredder.
Secure SSN: One of the most common points which identity thieves use is to steal the SSN or Social Security Number of a person. Never share it with anyone unless it is of urgency or needed in official transactions. Never put it in your diary, or even your wallet. Secure your social security number as fiercely as possible.
Tax returns too are a target: Usually, there are many who wait till the last date to file tax returns. Don't do that. Today, it has been found that identity thieves file returns in a person's name to claim tax refund. If you can file your returns as early as possible, do that so that miscreants do not have a chance to file returns in your name.
Never disclose your personal information to strangers: One of the ways in which identity thieves collect personal information from people is to call them or send them mail pretending as if they are from banks or any other financial institutions that the person is dealing with. Remember, no authorized institutions will ask for your password or your bank details or your SSN number via calls or mails. So, never answer such calls or mails.