Many people today are trying to find efficient method to bypass iCloud Activation lock which is a crucial feature for iOS devices. The iCloud offers maximum security of your device but still many people are trying to bypass the iCloud Activaton due to the fact it often occurs a user to forget is iCloud login credentials, the iPhone being stolen/lost etc. So due to this many people are becoming more eager to find out how to bypass iCloud Activation lock.
Since the demand is so huge many people will try to use this opportunity and make quick bucks and of course many scammers will try to copycat the service.
According to our users feedback so far it is possible to successfully remove the iCloud lock from the following iPhone models: iPhone 6,6+, iPhone 5,5S,5C, iPhone 4S,4 and iPhone 3G as well as all iPad and iPod. The firmware supported for iCloud Bypass is so far to the latest iOS 8.3. SO you should not worry whether it will be possible because now it has been confirmed.
Bypass iCloud Activation lock on iPhone Scam
You have probably heard of the hacker MuscleNerd if you have been trying to or you had used jailbreak for your iPhone device. He is present in the iOS community for a very long period and will probably remain for much longer time as well. As of recent he has issued a warning about a new kind of scammers emerging whose target is users who are trying to bypass iCloud Activation Lock.
The Bypass Cloud Activation method was first introduced when two hackers managed to find a way to bypass iPhone iCloud security. Later they launched a server which is know more commonly known as doulCi and which offered iPhone Unlock and Bypass iCloud Activation lock.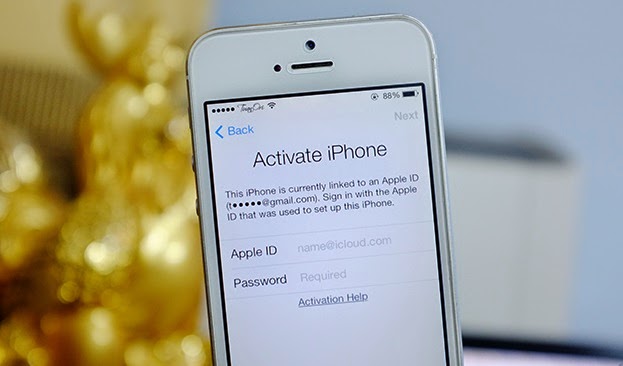 But since then a lot of time has passed and a new method has not been developed and to make matters even worse the DoulCi servers are not active any longer. But still this did not prevent the scammers from hosting a false ones.
Many iCloud Activation software tool has emerged and the scammers were trying to trick the users to pay for these false services.
So next time you consider using some Bypass iCloud Activation lock tool check your sources carefully. You may fall into the trap of some of the scammers. In no case you should pay money or provide your personal info for such tool.
All in all the Bypass iCloud Activation Lock tool is really incredible and if you are stuck with iCloud locked device I think that you should not hesitate at all and download the tool as soon as possible. In only a few minutes you can see how amazing this tool is. Personally I did not believe that it was possible to bypass iCloud activation lock until I discovered the Bypass iCloud tool.
For the time being my advice is to wait a bit longer and I am sure a solution to Bypass iCloud Activation lock will emerge soon.