This WiFi Unlocker is a software application tool that can help you solve a lot of issues connected with the WI-FI connections in general. You can use the WiHack tool for several reasons. It is obvious that the first purpose of the tool would be to hack the passwords of the private and closed WI-FI network connections, but other than that the WiFi Unlocker has many other purposes. For example, whenever feel that your downloading speed is not as high as normal, or if you sense that your devices are sending and receiving online data as they used to, you can always run the WiFi Unlocker application tool and discover what the problem with your network connection could be.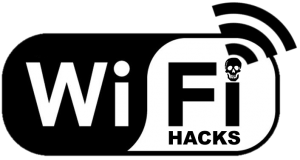 You can get a list of unapproved users who were using your WI-FI internet connection without being authorized to do so. You can take the next step in that situation too. Using the WiFi Unlocker tool you can block those users and forbid them further access to your network. Furthermore, the wifi unlock application tool can assist you in successfully "sniffing the unauthorized users and follow all their actions, and finally you can use the WiHack tool to get a password of a closed WI-FI network connection when you desperately need the internet and all the connection detected by your laptop or mobile phone device are either secured by a password or public. You know that connecting to the public WI-FI is a huge risk that I wouldn't recommend you take. In instances like that you can always run the WiHack tool and avoid the risky open network and connect to a safer one. As for the safety models, the WiFi Unlocker application tool can crack almost all safety modes of the WI-FI network connection. WI-FI Pirate 3 hack tool which was also great for hacking the WI-FI passwords on any network connection no matter the security type. However, the WI-FI Pirate 3 became obsolete as the WiHack tool has much more features and many great services.
If the WI-FI you want to connect to is WEP or WPA then you will receive the password key in less than three minutes, directly on your email address. However if the network you want to log on is WPA 2 secured than you have to wait for the upgraded version of the WiFi Unlocker tool which is announced for the next month. The WiHack tool is offered for all users for a free download, and you should take your share of this tool as soon as possible. If you have heard of the WI-FI Pirate 3 internet hack tool then you should know that the WiFi Unlocker tool comes from the same team of IT specialists as well. Take advantage of all its features and always be connected to the internet for free. Hopefully you will take your time to study the review section and leave a comment too.