Planning to go somewhere in the upcoming winter vacations or want to become a part of this Incredible India? Most of the families, especially the mediocre one prefer to travel through trains. Travelling through train is inexpensive, authentic as well as an enjoyable way to visit places in this beautiful country. There are some important tips to travel in Indian Railways. Before you plan a trip you can read this article for a better journey.
1. WHERE TO GO?
The most important and difficult question which arises in mind during vacations is to decide where do you want to go. You explore the web, ask your friends and family and take decisions which suits you. No place is far or too long in this country, you just have to set your mind. There are several places to visit like from Bombay to Goa, Kashmir to Kanyakumari etc. There are endless famous train destinations that you can reach safely and enjoy being there. The decision is up to you where do you want to meet your destination.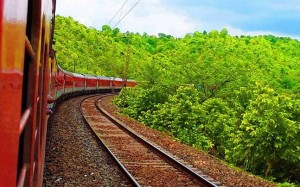 2. RESERVATION OF TICKET
You can book your ticket either online or by going to your nearby railway station. Visiting a railway station is sometimes difficult and takes time from your working schedule. But with the help of the internet, you can book a ticket online through IRCTC. It needs only 5 minutes to book a ticket without any trouble. You can download the IRCTC app on your smartphone if you usually book tickets online. You can also avail offers every month using the application. A PNR number will be generated when you book a ticket either online or offline. It will help you to check PNR status, which contains the message, whether your ticket is confirmed, delayed or cancelled. There is only one status at a time. It will help you to find some other alternative if your train is not confirmed. So, in this way you can book a ticket in no time.
3. CHOOSING YOUR CLASS
The most important thing while booking a railway ticket is choosing your class in which you want to spend your journey. There are different classes like second class, sleeper class, and AC tier 1-3. All the classes travel in a single train ranging in comforts from non-existent to luxurious. They have different categories like personal space, food and temperature.
The second class is the cheapest class that anyone can afford it. There is no arrangement to sleep at night, people snatch each other for a seat. Sometimes you have to share your seat and compromise with others also. There is no AC provided in this class and the food sold by the vendors is not so good.
The sleeper class is the most preferred class by the mediocre families. There are berths provided to stretch your body. Food is sold by the vendors who travel between different stations.
The AC Tier 1-3 is fully air conditioned and there are berths provided to sleep at night. The compartments are hygienic and properly maintained. The food provided is of high quality and with more choices offering vegetarian food and non-veg food.
4. PACKING YOUR LUGGAGE
When you pack your luggage for a long journey or a small one, keep the items that you need all the day in your daily life like money, grooming kit, medicines, clothing, camera etc.
5. KEEP YOUR STUFF SAFE
Once you have planned to go for a trip, booked the ticket, packed your luggage; it's your duty to keep yourself and your stuff safe in the train. Always get a lock for your luggage and be confident in front of other passengers. You don't know a thief's face. Carry important things with you, somewhere in the pocket or purse.
So, the above mentioned tips are enough for you to travel in Indian railways. Just follow them and enjoy your journey safely.