If you're a motorbike lover, you may have driven around the world but never heard any of these events. They are the most significant, most bizarre, and dirtiest events that you'll ever be in, yet a lot of people have never heard of them. If you haven't been in any of these, you're apparently missing out.
Why? Well, because they're parties where you can go wild, feel the wind rushing in your face, and get down and dirty. If you're someone who loves to travel and experience the beauty of engines on two wheels, pack your bags and get ready to leave to go to the best motorcycle shows in the world. These are shows that simply must be seen.
1. Australian Postie Bike Grand Prix
When does this happen: First Sunday of November
Where does this happen: In the streets of Central Business District of Cessnock, Australia
Why you should rev your engines up: Remember those motorbikes the good old posties (mail carriers) used to drive around on while delivering postal mail? Well, get ready to see those bikes given some love. The postie bike, specifically the Honda CT100, is the main attraction of this event.
You'll see 80 teams riding on postie bikes driving around the 24-lap qualifying sessions. The teams are made up of four members: two are riders, and two are pit persons. The first team that crosses the finish line wins.
2. Poags Hole Hill Climb Event
When does this happen: Second Sunday of August
Where does this happen: Dansville, New York, USA
Why you should rev your engines up: Motorcycle hill climbing is a sport for motorcycles that's been held in Dansville since 1996. If you want to see it in action, you'll be amazed by the bikes fueled with nitromethane as they fly up a 700-foot tall hill. Poags Hole Hill Climb Event is simply a must-see event.
You'll find people coming from all over America to compete; you may even get lucky and see international players, too. The people coming to see and join the event have grown significantly over the years. Today, you will be one of 10,000 spectators who watch this even.
3. Dirt Quake
When does this happen: Third Sunday of August
Where does this happen: Norfolk, United Kingdom
Why you should rev your engines up: Dirt Quake is an event that's one of a kind, as it inspires anyone, fans and celebrities alike, to gather in one place and celebrate their love of two-wheeled engines. It has become so popular among motorbike enthusiasts that the same event is now also held in America and Australia.
If you've got a bike in your garage that can run, then you can join Dirt Quake. No matter what your or their bike is, you and everyone else will definitely enjoy being part of the event.
4. Royal Enfield Rider Mania
When does this happen: Third Friday, Saturday, and Sunday of November
Where does this happen: Random places in India
Why you should rev your engines up: Different owners of Royal Enfield come together for this event since the hosts are the Brother of Bulleteers Motorcycling Consortium. The event is made up of different motorcycle events spread across India. The events are: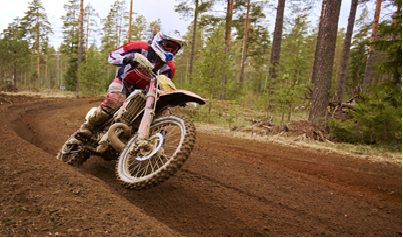 ● Dirt bike races
● Slow races
● Dirt track training sessions
● Assembly wars
● Maze chases
● Mini-concert
If you join this event, you can do anything with a motorbike. You can modify your motorcycle's engine and even upgrade your suspension. One of the important parts of this event is that the host encourages everyone to perform.
5. Enduropale Le Touquet
When does this happen: January
Where does this happen: Le Touquet, Paris, Stella, and Merlimont, France
Why you should rev your engines up: This event was created in 1975, and since it was established, it has been yearly attended by at least 2,000 participants and 250,000 visitors. Everyone who has joined the race has said that the sand race is one-of-a-kind experience.
The race takes places in the dunes along the Northern Beaches of France. The track stretches 14-kilometers and has been built into the dunes and beaches.
6. Serres Rally
When does this happen: Last week of August
Where does this happen: Serres, Greece
Why you should rev your engines up: This event lasts for seven days, and the rally stretches at least 1,000 miles long. Riders from all over the world participate this event. If you're planning to join, you'll certainly be enjoying the beautiful scenery. You'll get to see:
● Slopes
● Landscapes
● Rivers
● Mountaintops
● Grasslands
● Off-road trails
Amateurs are encouraged to join this event, even though the race is competitive and taxing. If you can't afford to bring your bike, you'll be provided with one.
7. Red Bull Alpenbrevet
When does this happen: Second Saturday of July
Where does this happen: Grimsel, Switzerland
Why you should rev your engines up: Among these events is a highly anticipated race for motorcycle fans and enthusiasts. As soon as they release their tickets, this event is sold out less than a day. The race lets you go through more than 86 miles of beautiful landscape on a moped. You go through the peaks of the Swiss Alps, which can be challenging riding a moped.
This event allows enthusiasts like you to reminisce about the experience of riding a classic bike. Plus, the host encourages people to dress in funny or weird costumes.
Start Your Engines, 1-2-3 Go!
You won't be able to resist the temptation to go to and participate in any of these events, especially if you're a motorcycle lover. You'll surely enjoy participating since there's nothing better than taking out your two-wheeled engine and feeling the wind on your face. What makes these events more special is that you get to be part of something better, bigger, and be with people who love motorcycles the way you do. If you want to start your engines, enjoy your two wheels and be part of these events, click here.
Megan Neilsen
Meg is a motorbike and car enthusiast who loves anything vehicle-related. She enjoys writing and enjoys riding on her motorbike on the weekend. She has a young family and enjoys life.