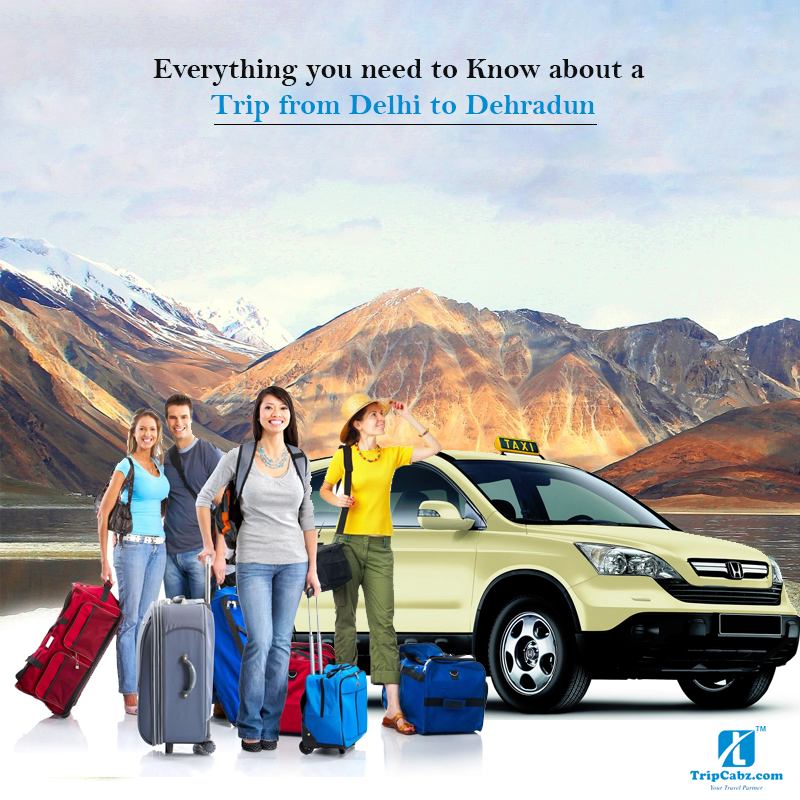 Dehradun is a very beautiful Indian town that i0073 located between the Shivaliks and the Himalayan foothills. Its landscape is breathtaking, colorful and bright. The popular tourist destinations like Nainital, Auli and Mussoorie have very good transportation connectivity with Dehradun. The town not only offers ample amount of fun to the tourists but a very amazing variety of cuisines as well. People from all over India Especially from Delhi love to visit Dehradun. But those who haven't been there must be wondering how they can travel from Delhi to Dehradun.
So, here is a list for all those who plan to visit Dehradun but don't know how to reach there.
By air. This option saves a lot of time. Flights from Delhi take off for Dehradun on a daily basis. There are interconnected flights from other metropolitan cities as well. The only drawback this mode of transportation is that it is very costly. But, it is best for those who are ready to spend for their convenience.
By Train. This one saves money but not much time but most of the people choose train for a trip from Delhi to Dehradun over other options. Trains like New Delhi-Dehradun AC Express, Jan Shatabdi Express and Shatabdi Express are the best ones to reach Dehradun. It's railway station provides services to key cities like Delhi, Varanasi, Vadodara, Trivandrum, Lucknow, Kolkata, Mumbai.
By Road. Buses are also a very good option when it comes to travelling from Delhi to Dehradun. The best bus service is given by Volvo. The frequency of buses is also good. A bus leaves for Dehradun every 5 hours and the roads are also very smooth. Another option to go by road is either by car or a cab. You can book a cab which would be really comfortable if you are going with your family, especially kids. You won't have to drive so you can sit and relax. The cabs are not even much expensive and are more fun.
Best Time to from Delhi to Dehradun
Dehradun experiences most pleasant weather from October to March. The weather during this period remains enjoyable because you neither have to worry about cold breezes nor about the hot and humid days. The town looks even more beautiful during monsoon. The beauty glorifies itself and makes the town even more attractive.
Best places to visit in Dehradun
Tapovan: It is located near river Ganges. This place is unique due to its mythological significance and is a key pilgrim spot. It has a very famous meadow also that is used for trekking.
Asan Barrage Water Sport Resort: It came into being in 1994 and has n number of water sports facilities. Canoeing, boating, kayaking are only a few of them.
Mindrolling Monastery: Ngagyur Nyingma College which is one of the best learning centers of Buddhism in India is located here. It has Lord Buddha's 35 meters tall statue which is made of gold. This place is perfect for those who are in search for peace.
So, as you have all the details for your visit from Delhi to Dehradun, without wasting a single moment just pack your bags and leave because if you are looking for a place for exploration then nothing is better than Dehradun.