Situated in the state of West Bengal, the Sundarban National Park is one of the most renowned national parks in the world. Enveloped by expansive forests, the tourist attraction offers habitat not just to the rare Bengal Tiger, it is also home to a variety of reptiles and birds. If you are looking for the experience of a lifetime, then a Sundarban tour amidst lush mangrove forests is an absolute must in your travel bucket list! Ensure that you visit the wildlife haven from October to March in order to make the most out of your trip.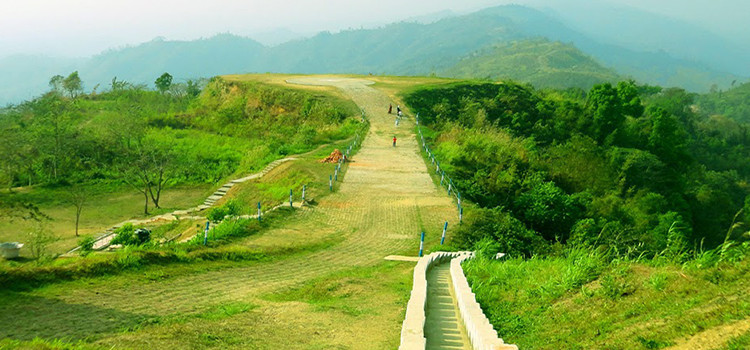 Here's how you can elevate your Sundarban travel experience!
Revel in luxury at Sundarban Tiger View Point
Does a luxury stay excite you? Nothing better than planning your staycation at the magnificent Sunderban Tiger View Point!  Situated strategically at the edges of mangrove forests, the luxurious resort is located on the Satjalia Island. The eco friendly resort offers vast vistas of the green forests and the thriving riverside.
Spot the big Bengal cat at Sudhanyakhali spot
Is tiger spotting a must on your Sundarban travel list? A stone's throw away from the Sundarban Tiger View Point is the famous Sudhanyakhali spot where feasting your eyes on a rare Bengal tiger is as regular as it gets!
Have a tranquil stay at the Tiger Camp
Another famous getaway during your exciting wildlife Sundarban tour is the Tiger Camp. The peaceful resort is famous for its unmatched hospitality. With plenty of amenities and comforts, you are bound to get lost in the magic of Sundarbans at this plush resort.
Feast your eyes to expansive Mangrove views at the Mangrove Retreat
Next on our list is the serene Mangrove Retreat. Surrounded by picturesque locales of the Jamespore village, this resort attracts wildlife lovers and regular travellers alike. Stay at this resort to revel in the biodiversity offered by the Sundarbans.
Have an ethnic experience at Sundarban Jungle Camp
Last but not the least; the renowned Sundarban Jungle Camp is the preferred choice for tourists who are looking to experience ethnic cottages. Adorned with rural furniture, these cottages let you experience a rustic lifestyle during your stay at the Sundarbans. The massive dining room offers a range of cuisine to satiate the taste buds of the guests.
Book an exciting Sundarban Package Tour with us to experience the best of the wildlife habitat. Whether it's an exciting wildlife focused getaway or a peaceful nature based tour that you are looking for; our special Sundarban package tour are customized to meet all your travel needs. Come, escape into the beauty of Sundarbans with us!