Rajasthan has been considered as one of the most colorful states India. Undoubtedly, it has so much to offer to the visiting tourists. The scenery, festivals, and flora and fauna, all hold an irresistible charm that draws tourists from worldwide towards itself like a magnet. Moreover, the people of the state are highly spirited and warm.
Interesting, the palaces of Rajasthan have been one of the major tourist attraction. They have been gloriously standing since decades in this princely state. Broadly speaking, the name 'Rajasthan' in itself invokes an image of insurmountable forts and graceful palaces in the mind of travelers.
These remarkable structures have become a royalty symbol for Rajasthan. Through this post, let's have a short journey through these masterpieces to know what makes tourists come back here time and again to take pleasure in the splendid blend of imperial times of yore and contemporary comforts.
City Palace, Jaipur
This sprawling palace is a fantastic mix of Rajput and Mughal architecture. Today, a part of this palace is open to the public as the Maharaja Sawai Man Singh II Museum, commonly known as the City Palace Museum. Its treasures miniature paintings, manuscripts, Mughal carpets, musical instruments, majestic costumes and armaments, which gives a wonderful introduction to Jaipur's princely past, and it's captivating arts and crafts.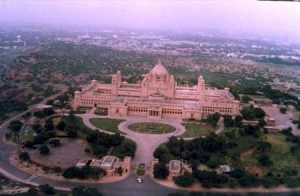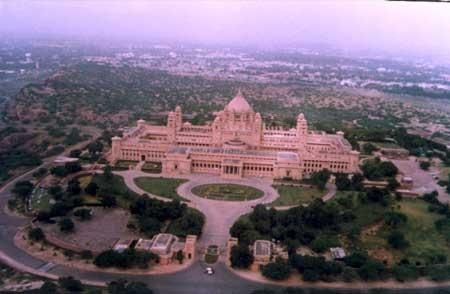 Hawa Mahal, Jaipur
The whimsical Hawa Mahal, also popularly known as Palace of Winds, is a remarkable addition to Rajasthan's rich heritage. The design of this complex was created by Lal Chand Utsa. And, it was created by Sawai Pratap Singh in 1799. The key attraction of this palace includes ornate pink façade, tiered Baroque-like work of art, 953 projecting windows, 900 niches and balconies and much more.
Lake Palace, Udaipur
This beautiful monument is situated on the Jag Niwas Island (exactly in Lake Pichola of Udaipur), which offers an inherent ground for the Palace. This island was created by Maharana Jagat Singh in the year 1754. It has been designated as one of the most romantic place in India and across the globe. Key attraction of this splendid Palace is beauty of Lake Pichola.
Umaid Bhawan Palace, Jodhpur
This huge palace, made up of creamy-pink sandstone and marble that has been designed without the usage of mortar. It has been considered as one of the perfect example of India's opulence. Key attraction of this massive complex includes 347 rooms that comprises of eight dining halls, two theatres, a ballroom, numerous opulently festooned reception halls and an immense underground swimming pool.
In a nutshell, explore the beauty of Rajasthan by visiting these interesting historical monuments and know more about mythical legends associated with them.