Rajasthan, a land of sheer beauty demonstrating from its desert skies and erected forts and palaces, woos many film producers across the globe to shoot films showcased on rural India, royalty or historical facts. In fact, this Indian state is gifted with a plenty of exotic natural settings, which are compatible to create ambiances befitting stories of films. In fact, Rajasthan has up its sleeve all the props that a movie-maker wants.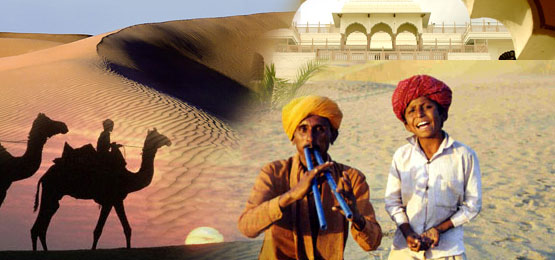 If reports are to be believed, directors and producers from Bollywood as well as Hollywood savour the pristine glory of Rajasthan and attempt to reflect it in their movies. There is a revelation that most of the movies shot in Rajasthan have shaken the box offices, encouraging more movie makers to make some landmark movies in this part of India.
It is interesting to note that movie makers usually influence from rolling sand dunes, rocky ridges of the Aravalli, gentle slopes of the Vindhyanchal mountain ranges, historic forts, magnificent palaces, havelis and mansions of Rajasthan, which are ideal for giving authentic backdrop to stories. It wouldn't be wrong to say that this Indian state encompasses all elements that significantly cover overall creative aspects of a movie; the story line, the lyrics and music, ambiance and the mood. Some of the popular films shot in various places of Rajasthan include Mughal-E-Azam in Bharatpur, Heat & Dust in Udaipur and Jaipur, Jewel in the Crown in Udaipur, The far Pavilions in Jaipur and Jodhpur, Quinnee in Jaipur, Kamasutra in Jaipur, to name a few.