Rajasthan, known as the land of kings, is a jewel in the glittering crown of India. From undulating mountain terrains to rippling sand dunes, from majestic forts to soul stirring art and culture, Rajasthan has it all. This culturally rich state is no short of places to visit.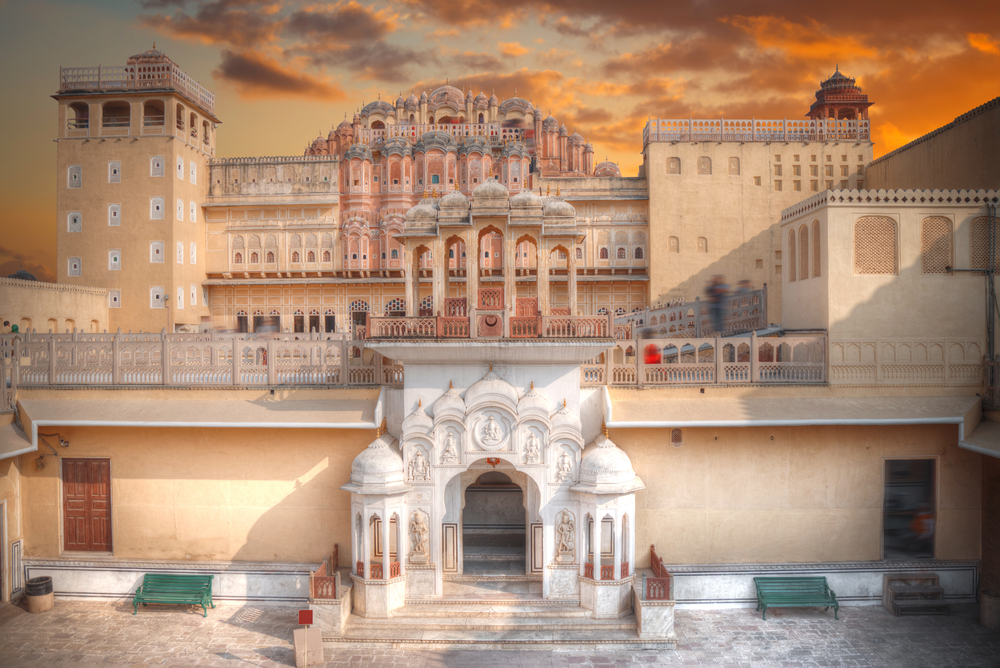 Here is a list of some of the places you must visit –
Sam Sand Dunes
Located at a distance of around 40 km from Jaisalmer are the sparkling sand dunes. Watch the mounds of sand come to life in the evenings when cultural performances by the locals fill the barren landscape with colours. These performances gives a glimpse into the rich cultural heritage of this state. A night camping in the sand dunes is sure to give you lifetime memories.
Intriguing Hawa Mahal
Hawa Mahal, constituting of around 950 windows, is an architectural marvel in the city of Jaipur. This 5-storey high sandstone structure was constructed in a way that allows cool breeze inside no matter what the temperature outside is! Jaipur is well-connected to all the other parts of the country. If you live in Delhi, you can book a Jaipur to Delhi train and enjoy a comfortable travel.
Majestic City Palace
City Palace, a majestic structure, occupies almost a seventh of the entire city of Jaipur. Get a glimpse into the glorious historical past of the Rajputs on your visit to this mesmerising monument. A trip to Jaipur is not complete without a trip to City Palace.
Ranthambore National Park
Other than historic sites and a rich cultural background, the state is also known for its rich flora and fauna. The Ranthambore National Park is a visual treat for all those who admire wildlife. It is not everywhere you get a chance to admire royal Bengal tigers resting in their natural habitat.
Historic Rural Towns
Other than visiting the beautiful cities of Jaipur and Jodhpur, you can also take out time to visit the rural destinations of the state. The former summer resort of the rulers of Bharatpur, Deeg is a small rural town and has successfully restored its old-world charm. Deeg Palace, with decorated fountains and pavilions, is a major attraction here.
Festive Chokhi Dhani Village
To soak in the real flavour of the state and gorge on some delicious local cuisine, Chokhi Dhani is a must-visit. From colourful dances and puppet shows, to camel rides and authentic cuisine, there is a lot to experience at Chokhi Dhani Village.
Serene Birla Mandir
Want to add a religious fervour to your trip? Head towards the divine Birla Mandir. Made entirely of white marble, this temple is also known for its mind-blowing architecture. Also, the lush greenery surrounding it adds to the overall beauty of the temple. Praise the architectural beauty of the temple as you indulge in some godly devotion.
Fun-Filled Shopping
There is no way you visit Rajasthan and not indulge in a shopping spree. The ideal place to enjoy a day shopping is the Johari Bazaar, where you can get the best of Rajasthani souvenirs, clothes and some classy accessories. Other famous places to drop are the Bapu Bazaar and Tripolia Bazaar.
This is just a small list of things to indulge in when in Rajasthan. When you visit this exotic state, you will discover many on your own.