The second largest selling luxury car brand in India in terms of total sales volume, BMW, is all set to woo customers with a potential drop in prices in view of the impending Goods and Services Tax or GST implementation, notably from July 1. The new tax regime to be kicked in India from July 2017 is expected to be a game changer, wherein the whole country will transform into a single market. This single market will be guided by a single tax structure called the Goods and Services Tax or GST, which in effect will subsume all the existing central and state taxes such as VAT, Central Excise, Octroi, Sales Tax, etc. The new tax regime will have four tax slabs, namely 5%, 12%, 18% and 28%, wherein luxury cars will be clubbed under the highest tax slab. Additionally, large cars (engines more than 1500cc) including the luxury ones will attract a maximum cess of 15%, thus bringing the overall GST rate to an effective 43%.
Interestingly, contrary to expectations, clubbing the luxury car segment under the highest tax slab of 28% seems to have enthused luxury car makers. This is due to the fact that at present the segment willy-nilly attracts a cumulative tax structure in the range of 45 – 55%, which is more than the proposed 43% under GST. As a result of the new rates and cess, luxury cars are expected to see a drop in prices to the tune of 4 – 8 percent. Not surprisingly, by keeping in mind the proposed GST induced drop in prices and in an effort to clear inventories, car makers including the German behemoth BMW have offered a slew of benefits.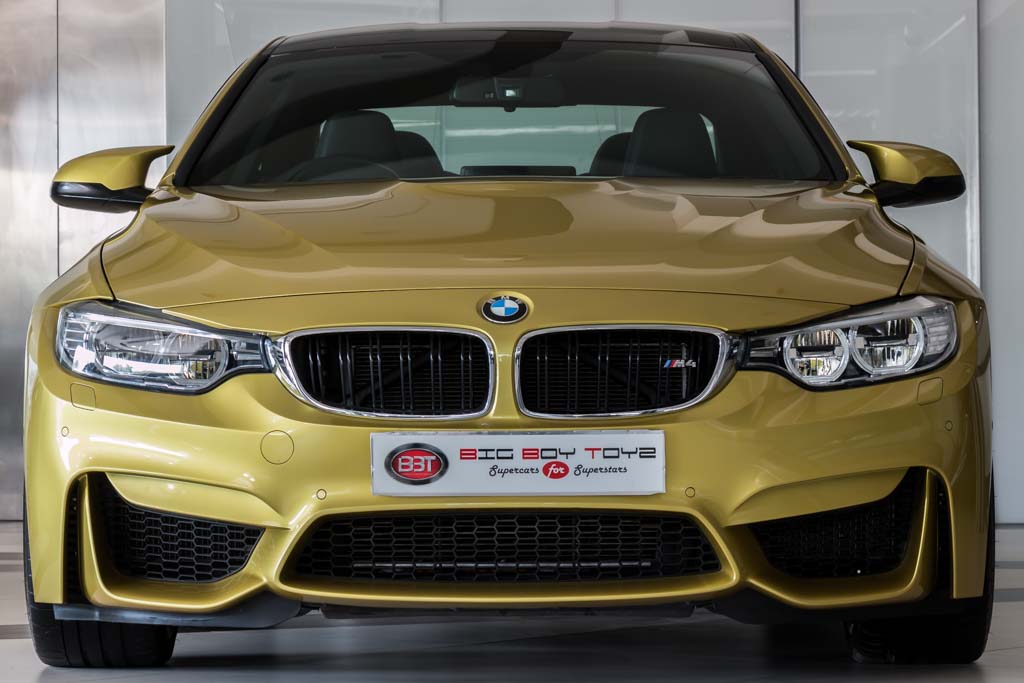 The range of benefits includes:
Reduction in Ex-showroom prices of select models to the tune of 12%

A much reduced rate of interest worth 7.90%

Complimentary maintenance services offer for three years

Complimentary insurance cover for one year

Buyback assurance of up to four years
These attractive incentives can bring new customers to the BMW fold, who otherwise would have opted for pre-owned luxury cars including the used BMW models. For BMW, the latest price cuts would be to the tune of 12% but on select models only. The place of purchase too would have an impact on the price cuts.
The Munich based company has its car plant based in Chennai, India producing models such as hatchbacks (1 series), sedans (3 series, 5 series and 7 series), and SUVs (X1, X3, and X5) respectively. In addition, the company imports Completely Build Units of models such as M4 Coupe, M6 Gran Coupe, besides M3, M5 and Z4 sports sedans. The company has a wide dealership network as well that provides all types of support to customers including the crucial after sales service. The pan India dealership network including the used BMW dealers in Delhi NCR buzzes with activity as far as pre-owned cars are concerned.  And with more people with high disposable incomes and BMW's established brand equity, the new GST related rate cuts can have a multiplier effect on sales.
Even though the full impact of GST is going to be felt post July 2017 only, luxury car makers have used the window of a few weeks leading up to July as an opportunity to clear existing stocks. Car companies feel this step will boost sales besides offsetting any supposed lean period, wherein customers postpone their purchase decision in order to benefit from lower prices post GST implementation. Hit hard by the diesel ban in NCR, luxury car makers are looking expectedly at GST to hit the road of high growth.