You have chosen a date, started looking at dresses and have an idea of where you want to go on honeymoon. The next big choice you face is where to hold your wedding ceremony and celebration. This decision is one of the most important you will make, as it is one of the biggest contributors to the success of your special day; in addition, the photos of you and your partner at your venue will be on display for life.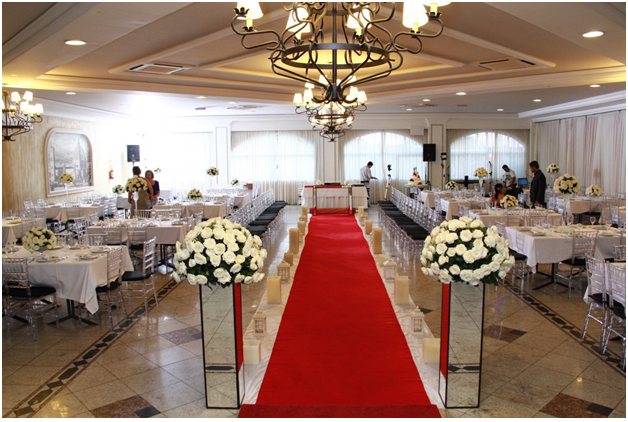 Here are some pointers to help you make this all-important decision.
Location
You and your partner need to sit down and decide where you would like to celebrate. This may be close to where you live, a location that holds happy memories for you both, or near a transport hub if most of your guests will be travelling long distances to your wedding. A little like choosing the right dress, you will get a feeling for the right one for you when you view different venues.
If you can happily imagine the pictures of yourself and your partner taken both inside and outside a venue, such as The Speech House a Gloucestershire wedding hotel venue, this is the venue for you!
Remember that you will need to allow time for a room to be converted from a ceremony into a celebration room if you are having both parts of the wedding at one venue, so you will need somewhere for your guests to go whilst this is being down – and something for them to do so they don't get bored. The wedding organiser at your venue will be able to advise you on the best timing plan for their venue, as they will have scheduled this for many different types of wedding. Take advantage of their expertise.
Budget

Budget is one of the biggest considerations when it comes to choosing a wedding venue, with a recent survey highlighting that the cost of the venue is the single biggest expense. Writing out your guest list will tell you how many people your venue, such as a Forest of Dean wedding venue, will need to hold.
Choose a venue that reflects your personalities, budget and favourite location, and you will have made the right choice.