S.P.O.R.T.S. to me stands for Sincere Polite Obedient Respectable True Social. A sportsperson should always keep in mind these attributes while playing. One team that has certainly lived upto this definition is Rajasthan's IPL team namely Rajasthan Royals.
Rajasthan Royals, a cricket team that has depicted the true spirit of Rajasthan, has fought hard in all the seasons of Indian Premier League (IPL). Showcasing exuberance of Rajasthani youth, the team was a deserving winner of the inaugural season. They not only won true laurels for themselves by occupying the throne in the opening season, but also helped IPL embark its popular journey by introducing some glorious talent in the cricketing arena.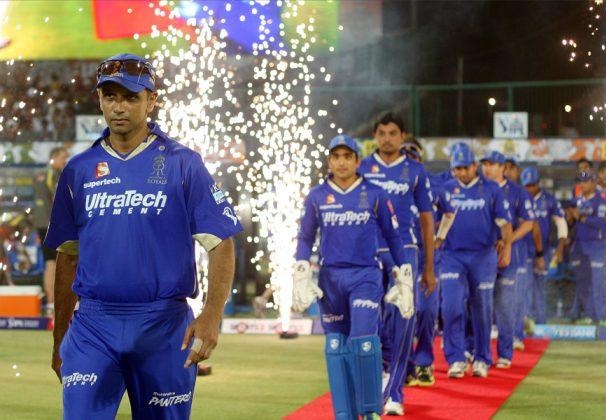 Led by an all-time-great Shane Warne, the team comprised of some serious local talent in the introductory season. The veteran leg spinner marshaled his troops to victory extracting maximum out of the Rajasthan young blood. The lights of Ashok Meneria, Dishant Yagnik and Pankaj Singh made the state proud helping Rajasthan Cricket Association in realizing its dream of introducing more cricketers from Rajasthan than history reveals. Rajasthan Cricket Association's (RCA) vision to develop a well-administered and self-sufficient cricketing body certainly seems fulfilling with more local talent announcing themselves at the highest level in a handsome way.
RCA envisages a role as a spirited member of Indian Cricket by developing and promoting the game through encouraging and administrating high transparency and participation. It has successfully embedded cricket into the culture of the state and spread it across all the districts of Rajasthan.
Rajasthan Royals' bold performances in IPL have been truly stupendous as they have always lacked big names in their team and relied heavily on the indigenous talent. The local players have responded beautifully capitalizing on the opportunity provided.
The team has performed exceptionally well under the leadership and mentorship of Rahul Dravid, known as THE WALL of Indian cricket.
It unarguably undermines the commitment to cricket in Rajasthan. They have remarkably advocated for the equivalent-to-religion sport in India and promoted the positive value linked with the spirit of cricket.