Rajasthan is well-known for its architectural glory and magnificence. Temples of the state reflect faith and religious belief of the people. They are the evidence of the remarkable architectural movement of the early 8th century and symbolize the artistic brilliance of the sculptors of the ancient times. The temples also act as meeting ground for people, while celebrating various festivals and traditions. The common lynchpin running in these shrines are the mandap and shikhara. The shrines are beautifully sculptured and carved, and are delightful to view.
The holy shrines are found in most part of the villages, cities, and towns of Rajasthan. Some of the famous temples are: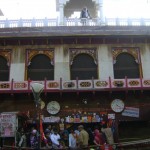 Mehandipur Balaji: Located in Dausa, the temple is a unique creation. It is believed that the temple has divine powers of the God Mehandipur Balaji, and can miraculously cure a person controlled by an evil spirit. The magical divine powers and impeccable designs of the temple are a delight to watch.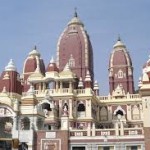 Brahma Temple: The temple is situated in the great Pushkar city and is visited by several Hindu devotees all through the year. The temple dates back to the early 14th century, and rests on a high platform made of marbles. Adorned with beautifully engraved silver turtle on the garbhagriha, the temple is an amazing sight to watch.
Kaila Devi Mandir: The temple is nestled on the banks of holy Kalisil River and is about 23 kilometers from the Karauli village of Rajasthan. Devoted to the deity Kaila, the temple was built by the Jadaun Rajput emperors of the Karauli dynasty. Goddess Kaila is believed as the savior and protector of the mankind.
Birla Temple: The temple is one of the main tourist attractions of the pink city Jaipur and is believed to be a replication of a castle located in the Scotland. The mandir was constructed by the affluent Birla family. It was constructed in 1988 and reflects the religious beliefs of the Hindu mythology. The architectural magnificence of the temple is really appealing and its exteriors are splendidly carved with exquisite sculptures, based on mythological themes. The Laxmi Narayan mandir is one of the architectural masterpieces and showcases the spiritual heritage of the country.
Rajasthan is the most vivacious and beautiful state of our country. All the temples located in the state reflect a true glimpse of the country's rich historical and cultural heritage. The land is famous for its majestic monuments, forts, and beautiful havelis, and attracts domestic and international travelers throughout the year.