Diesel generators have become an inevitable requirement to deal with frequent power blackouts in India.  The consistent power outage in most parts of the country results in the loss of the businesses community, students, and commercials etc. in India.
Owing to the worst scenario of the electricity in the country, nowadays businesses in India rely on generators, solar inverters and other power backup devices to deal with power problem. Among all the power backup devices, diesel generators have taken the center stage because they are easy to install and use.
These days most of the generators available with any generator dealer in India are capable of automatic functioning during power blackouts. However while installing a diesel generator, standard procedure should be applied. If adequate precautions are not taken during generator installation and operations, the device can be hazardous to life and property.
In this write-up, we will provide you with specific guidelines, and general tips for generator installation, and ensure device is operated in a safe working environment. Always take help of a certified electrician or technician for installing a generator or for its maintenance later-on. OVN Engineers always recommends its patron to use the services of a certified electrician for any type of work.
 Here are some safety tips and precautions to install a generator:
Choose An Ideal Generator
There are portable generators available in the market that are capable to power a limited number of appliances in our homes or offices.  So you should choose a generator for your business or home that has a potential to power a maximum number of appliances at one time.
Determine The Constant Wattage
For that matter, you should take help of an electrician to determine the constant wattage and help in generator installation.  It is the overall sum of the wattages consumed by all the appliances in your home or office.
 Select A Generator Above The Constant Wattage
Air-conditioners and other motor-driven appliances like fridge and washing machine consume power multiple times more than non- motor appliances. At the time of starting, motor driven appliances need three times more power than their constant wattage. Hence the generator you will select should be above the constant wattage of the appliances. The generator should have surge rating that is more than startup wattage requirements.
 Installation Procedures:
Always take help of an authorized service dealer to install, service or repair a diesel generator. The electrician you will consult for assistance should be a qualified knowledgeable person who has a thorough knowledge and always complies with standard operating procedures.
Before purchasing a generator from a generator dealer, always take care that the device has been built according to the National Fire Protection Association (NFPA) guidelines. NFPA has its own set of guidelines hence it is important to check whether the generator and its accessories comply with NFPA guidelines or not.
After purchasing a generator, from a generator dealer, conduct a thorough check to confirm any damage to the device that may have occurred during transit.
Prefer to install the generator in an open space but in a protective enclosure, so that there is enough air supply for generator ventilation and cooling. The surface on which you will place your power backup device should be even and above ground to avoid contact with rising water levels.
To reduce cable and pipe length, install generator close to the source of use. More cable and distance from the source will mean more electricity loss.
Earth the generator with a grounding lug. Only a qualified electrician from a reliable generator rental can determine exact grounding requirements and procedure.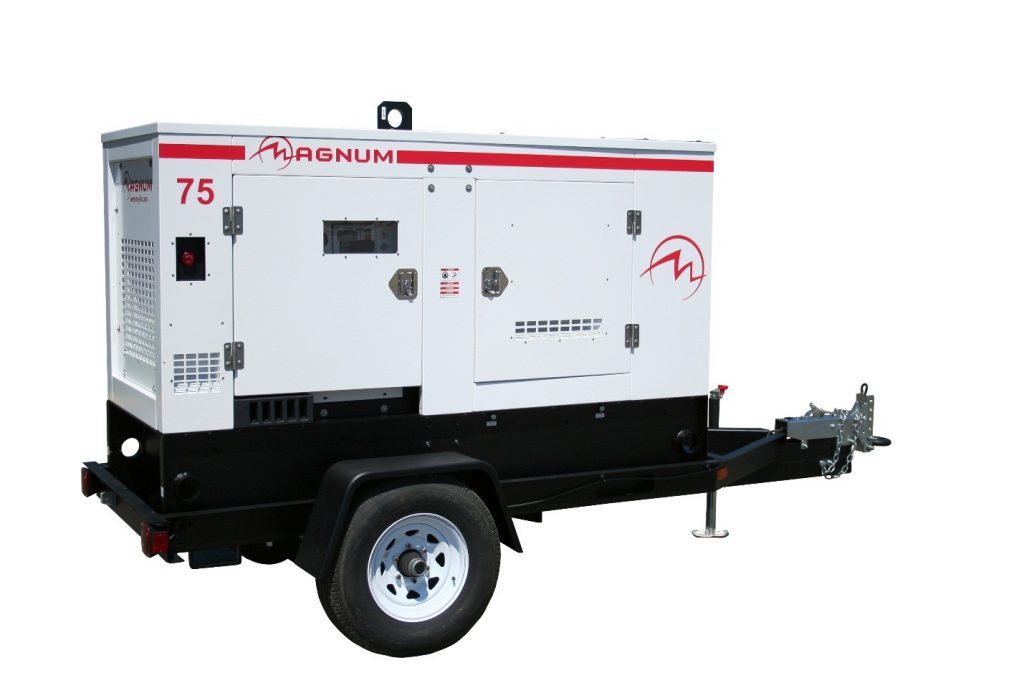 Charge your batteries before inserting them into the generator. And, connect your generator to the electrical system with an automatic transfer switch.
This will create an isolation between the generators utility distribution system and generators electric system. If you are not using an automatic transfer switch, the safe option can be to plug appliances directly into the diesel generator.
Conclusion
The above-listed guidelines for generator installation are generic in nature to ensure the safe use of a diesel generator. You should abide by these guidelines and instructions for your safety as well as the safety of your device.