Organizations always aim to take full advantage of their IT return on investment. They also try to expand the functionalities and better their web hosted services. These play the most prominent role for their businesses. According to some reports, there is a buss of cloud hosting or cloud computing acceptance across the web hosting industry sectors. Enterprises and the organizations are recognizing the benefits and the potentiality of cloud hosting servers.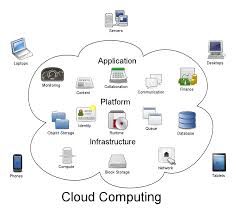 There must be some curiosities regarding the preferences for cloud web hosting. This blog deals with the main benefits and the best features of cloud. These features will draw the conclusion line on why organizations or people are moving to the cloud hosting services?
Here, we have pointed some of the prominent benefits of Cloud Hosting:
Scalable and Flexible
If your business owns a cloud web hosting, then being a subscriber you have the liberty of increasing and decreasing the usage of different cloud services and that too according to the requirements. Business owners can decide their budget and can spend accordingly that.
Cost Deductions
Cloud server users can reduce a huge amount of expenses. Organizations are allowed to get the services on-demand according to need and it helps the SME's to save money. If we compare with other available web hosting techniques, we shall see that there are fewer requirements for capital expenses. Cloud hosting subscribers can control and manage most of the servers and connections.
Agile and Mobile
Cloud hosting or cloud computing is mobile and it offers the opportunity to work from several of locations. It helps professionals to work on different devices and work from their desired locations. Professionals can sign in their cloud account through Office 365. It supports PC, laptop, smartphone or any other mobile devices. Your confidential or important files and documents are available online and there is no physical bond to the any particular system to be used. Cloud technology is neutral and if you have an internet connection with enough bandwidth you can able to work from any place.
Easy Upgrades
If you are a cloud subscriber, you are solely responsible for upgrading several cloud solutions. Cloud computing is completely hassle free when you are concern about the upgrades. Suppose some new solutions are available in the market, your cloud hosting providers shall spend in them and those new solutions will be available to you.
Business continuity
Last but not the least, cloud takes care of your business continuity and the employees need not require too afraid of losing their important and confidential data from any mishaps. Sometimes while working we all face system crash, but your cloud computing secures all your data and provides you with proper backups. Employees are allowed to access all kind of required tools and cloud solutions over internet. Same applies for natural calamities or any theft or technology outage. Using the cloud assures uninterrupted business.