Varanasi is considered to one of the holiest cities in the world. In fact, it is an ultimate destination for a follower of Hinduism. It is believed that if one's ashes are released in to the waters of the Ganga over here, then one becomes free from the cycle of birth and re-birth. That is why people a few decades ago preferred to spend the last days of their life in Varanasi, fondly referred to as Kashi. It is believed that this place is so auspicious since it was once the city where Parvati and Shiva lived.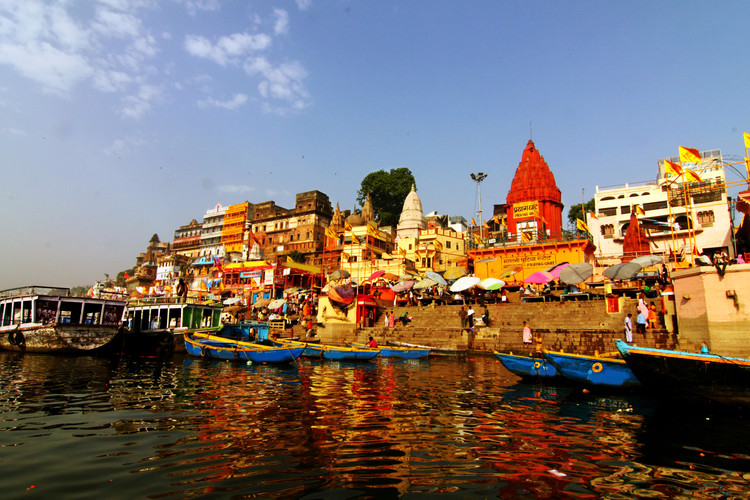 Because of its luminous heritage, Varanasi has always been one of the most famous tourist destinations in the world. Thanks to its popularity, you will not have any problem with booking a hotel India varanasi. However, this city remains very crowded during the months of September and October and so if you plan to visit Varanasi during this time of the year, then make sure that you get your bookings and reservations done, well before hand.
There are a lot of places to visit and things to do when in Varanasi. You can cover the entire interesting and important tourist destinations, but before that you need to plan out your trip to this city properly. Here are a few pointers that will help you in planning out your trip to Varanasi:
First and foremost you will have to get your reservations and bookings in order if you plan to visit during the tourist season. The room charges generally escalate to double their charges and if you want to stay in resorts that are on the Ganga ghats, then be prepared to shell out a little extra amount. If you visit during the off season, then you can actually go there, search the entire place for various hotels and choose the one that suits you the best.
Keep half a day in hand for visiting Sarnath. This is a very interesting place since this is where Buddha had delivered his first sermon and the remains of the Ashoka pillar and the Ashoka chakra are also found here. Head out for Sarnath after breakfast and you should be back in time to catch evening Ganga Arti.
You must go for a boat ride in the river to explore all the ghats. You can also enjoy the sandhya arti from the boat itself.
When you book a hotel or resort in Varanasi, try to book a resort that is on the Ganga ghat so that you get a view of the river, even from your room!
Be prepared to drown yourself in vegetarian delights that are available throughout the city. Try out the famous Banarasi pan as well, after a hearty meal.
Devote a day to exploring the alleys and lanes of Varanasi on foot. Expect to find your road often blocked by a huge cow or ox.
Keep an evening reserved to watch Ganga Arti, sitting at the Dashwamedha Ghat.
Planning a trip to Varanasi is quite simple. Just get your booking in order and make a mental of note of the places to visit, and once you reach this place, you will realise that it has a flow of its own which will take you wherever you want to go then!