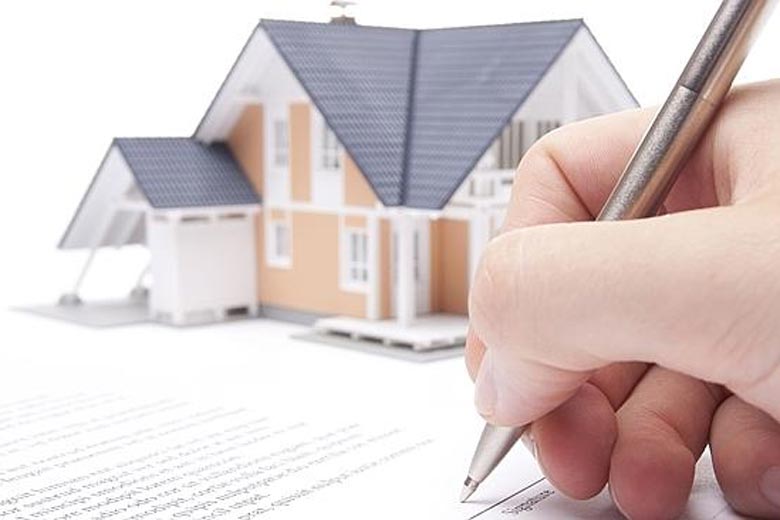 Getting yourself a Home Loan with competitive interest rates and flexible repayment options is one of the best ways to buy a home. That said, managing your finances when you are the only applicant of a Home Loan can be quite a challenging task.
A Joint Home Loan allows you to avail higher loan amounts, while sharing the burden of EMIs with a co-applicant. If you have a lower credit score than your co-applicant, the credit score of the other applicant will be considered, thus bettering your chances of getting good Home Loan interest rates. Here's all you need to know about Joint Home Loans.
What's the Advantage?
Banks and NBFCs evaluate your credit history, income, financial stability, and repayment capacity when you choose to apply for a Home Loan. In case you have poor scores, your application faces the possibility of being rejected or fetching a smaller loan amount. If you face a situation like this, consider a Joint Home Loan.
The income tax rebate for Joint Home Loan applicants who're also the co-owners of the property are significantly higher than that of an individual Home Loan. Both applicants are also eligible for tax deduction on the principal amount and interest paid on the loan. This greatly helps in reducing the financial burden of repaying the loan, and makes it easier to manage finances. By doing this, you can increase your savings and invest in other assets to increase your wealth.
Who can be your Co-Applicants for a Joint Home Loan?
You need to be wary of the terms 'co-applicant' and 'co-owner'. Co-owner is a person who has a share in the property. Some banks insist the co-owners be the co-applicants of a Joint Home Loan. However, some lenders will accept your spouse, parents, or siblings as co-applicants even if they aren't co-owners of the property with you.
Lenders won't sanction a Joint Home Loan to friends, unmarried couples, or sisters. Though they can co-own a property, they won't be eligible to become co-applicants for a Joint Home Loan. Depending upon the lender you approach, you can take up a Joint Home Loan with up to 6 co-applicants.
What are the Documents Required for the Loan?
If your application gets processed, you'd be asked to submit a specific set of documents to validate you and your co-borrower. You'd be required to submit proof of identity, address proof, income details, tax proofs, business continuity proof, and bank account statements for the last 3 months, for both the applicants. You'd also be asked to submit property-related documents before applying for a joint home loan.
What Affects the Tenure?
The tenure for a Joint Home Loan isn't just dependent on your income, age, repayment capacity, and property value. When you apply for a Joint Home Loan, the relationship you share with the co-applicant also affects the tenure you'd be eligible for. If the co-applicant is your spouse then the maximum tenure you can get is 20 years. In case your co-applicant is your parents or siblings the tenure is restricted to 10 years. As a Joint Home Loan borrower, you get access to a number of tax benefits, especially if the co-applicant is also the co-owner of the property.
What are the Tax Benefits?
Each co-applicant can claim upto Rs.1.5 lakh of tax redemption on the principal amount, under Section 80C, and Rs.2 lakh on the interest payment, under the Section 24C.
For instance, if you've taken a Home Loan of Rs.60 lakh with an interest of 10% per annum, you will pay Rs.6 lakh as interest over the years. If you're an individual Home Loan applicant, then you can claim only Rs.2 lakh on the interest amount. But joint Home Loan applicants can claim deductions upto Rs.4 lakh on the interest paid. This move would help you increase your savings and manage your household finances better.
How do you Repay?
The process of repayment of a Joint Home Loan is similar to that of a Home Loan. The monthly payments to the loan need to be made through a single check, usually from a joint bank account that is co-owned by the applicants. Each of the applicants would have to make contributions to this account to make the payment for the monthly instalments of the loan.
Another way of repaying the loan would be to share the EMIs between the applicants. You can mutually agree on a specific number of payments to be made by each applicant and balance out the payment for coming years.
What to do in Case of a Dispute?
Before you sign up for the loan, it's advisable to sign a legal liability agreement with your co-applicant. This agreement clearly states the liability for each applicant and prevents any miscommunication in the future. You can also ask the lender to mention the liability for each individual borrower in the sanction letter.
Applicants for a Joint Home Loan are advised to take separate life-term insurance to reduce financial stress on the other applicant in case something unfortunate should happen to them.
Now that you know what you need to do to invest in a property of higher value, consider a Joint Home Loan. Research the current market trends and the different Home Loan interest rates to get the best deals on your Home Loan. Apply for one only after you're thoroughly satisfied with the interest rates, tenure, and the loan amount offered.