Web hosting as an industry has evolved to a great extent in the past few years. Businesses those who want to create a strong online identity are the ones always on the lookout for reasonably priced and opportune hosting solutions.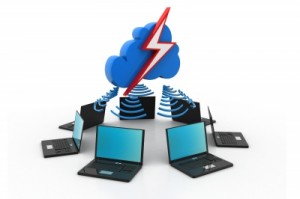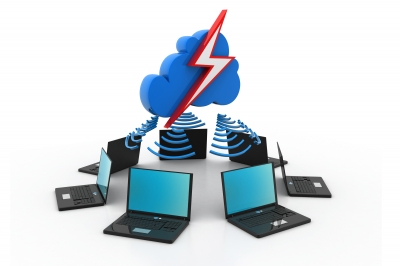 Cloud Server Hosting is among the most up-to-date hosting plans that are obtainable in the hosting industry. It is a new contender in the realms of hosting. It has caught up the attention of numerous users in Rajasthan because of the unique features it has to offer.
Hence, through this article I would like to take an opportunity to highlight some of the fundamental information about cloud server
This type of web hosting solution is accomplished when several servers pool in their resources. The servers used in this type of hosting are typically positioned at diverse locations.

It is predominantly considered as a very cheap to run service. Due to the fact that cloud server hosting facilitates users with exactly the same attributes that they can get by taking up a dedicated server hosting plan, and that too at the cost of shared hosting or sometimes even less.

It helps them in trimming down their overall IT cost simply by facilitating them with the cost-effective solutions.

Perhaps, the organizations that render cloud services charge their users on the basis of computing resources consumed by them. These charges wholly and solely depend on their resource usage only. The bill is generated either on monthly or hourly basis. And, this completely depends on the service provider. It is very much alike to a usual electricity bill that any user gets, comparable to pay per use approach.

Another compelling benefit of this service with it users doesn't have to face problems related to downtime. In comparison to other hosting options, commercial website at times tend to crash once in a while as the servers deployed cannot endure the growing demand of traffic flow.

In Cloud server, however, any incidences such as unexpected crashes hardly ever occur since the websites are placed securely in various connected servers. Due to which even in case any server goes down because of any reason the functioning of the website doesn't get affected at all.

Cloud service ensures that your corporate website remains always active without any hassles. Additionally, it provides users with comprehensive control over their hosting resources to cater their explicit individual requirements. It is fundamentally considered as a very elastic and scalable hosting plan.
Hence, I would like to conclude by saying that the market is flooded with numerous of cloud server hosting provider. You don't have to get worked up at all. Just try to do a deep analysis of your business requirements and accordingly pick up the right service provider in Rajasthan offering solutions that matches your ongoing business requirements.