With an exponential advancement in technology, businesses are becoming more and more concerned about streamlining their business operations. The emergence of cloud technology has undeniably made it quite possible for them to bring in that change and attain new heights in their business growth.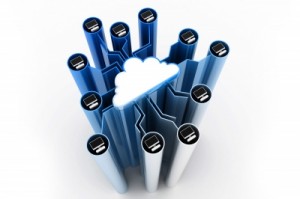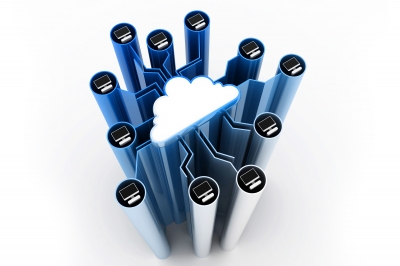 Cloud computing is fundamentally divided into three main deployment models:
Public Cloud computing
Private Cloud computing
Hybrid Cloud computing
All these aforementioned deployment models have been much appreciated by the businesses in Rajasthan as they are capable of meeting their unique requirements. Among all of them, hybrid cloud model of cloud computing has been the one which has gained lot of hype in past few years owning to the highly scalable solution it has to offer.Through this article I would like to take an opportunity to throw light on some of the key aspects of hybrid cloud hosting and how businesses can actually make most of it to realize as much benefits as possible.
Anyone can get confused when you have to choose among various other services that are available in the market. There must be numerous of questions that might be running in your mind, like what benefits can be leveraged through enterprise cloud solutions? Why one should consider taking up the cloud solution?
When public cloud platform can offer world-class solutions to businesses in a cost effective way, then why they should think of taking up hybrid cloud services. Here, would say that security is one of the major concerns that the businesses those who had earlier decided to move to public cloud platform came across. Since, the resources are basically shared among multiple users it is quite easy for the intruders to breach and harm mission critical information. While, in case of private cloud, even though security is not at all the concern area, yet it is too expensive for any business to bear that much upfront cost. And, the remaining one, that is hybrid cloud do have myriad of benefits to offer.
Here are some of the key benefits of hybrid cloud hosting solution that businesses need to consider are:
With the usage of hybrid technology, businesses in Rajasthan can definitely benefit from flexibility in their operational activities. Perhaps, it has been found that businesses run diverse processes that certainly quite different nature. Some processes may need focus on critical data, while other may have to carry out routine activities. Here, hybrid cloud enables the end user to leverage the benefits of private cloud simply by moving their mission critical information on it.

Generally speaking, the major concern that is faced by business in public cloud is security and data integrity. Hence, once you opt to take up hybrid solution, you don't have to worry about the security of your data as it will remain intact in the private cloud.

It is highly cost effective as you don't have to bear extra money for the integration of stringent security measures.
Ultimately, make a smarter choice by opting for hybrid cloud hosting services. Look for the right service provider and focus on other core competencies of your business.