Interoperability between cloud platforms has been a growing concern for technical leaders in Rajasthan. Though, cloud is a business & economic model in the province, it has been greatly formalised as a part of Indian IT products. As a result, it has become an 'as-a-service' offering and can be broadly categorised into 3 categories namely: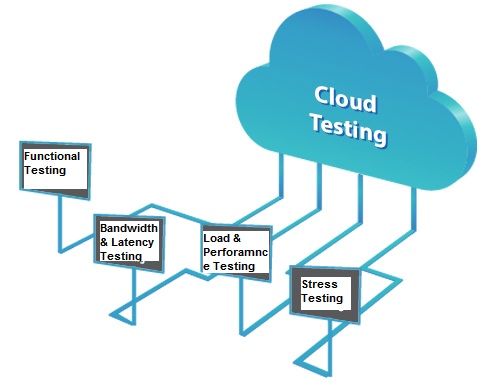 osting
•SAAS or Software-as-a-Service which makes applications and products available on demand for end users

•PAAS or Platform-as-a-Service which makes the runtime environment available on demand

•IAAS or Infrastructure-as-as-Service ensures provisioning of computing resources such as power, storage, middleware & networking components.
Cloud can also be differentiated on the basis of 4 deployment models which are as follows:

•Public
•Private
•Community
•Hybrid

Now let's understand all about testing a cloud. It refers to the validation & verification of cloud based hosting applications so that they can be made available on-demand. Only then cloud computing business models can be designed to meet business expectations.

Some types of testing which can be carried out on the cloud are as follows:

•Availability Testing: This testing is carried out by cloud vendors to ensure service availability and no abrupt downtimes.

•Security Testing: Unauthorised data access gets checked through this testing.

•Performance Testing: It is not the same as on-premise offerings because cloud is elastic and enables a business to utilise lesser resources with enhanced usage.

•Interoperability Testing: This test strategy ensures that cloud apps and platforms are easily moved from one IAAS to another.

•DR Testing: This ensures that during a failure, the disaster recovery time of the cloud is low with minimum adverse effects.

•Multi-tenancy Testing: Here multiple clients make use of an on-demand offering which is customisable. This ensures multi-tenancy and avoids access related issues.
Cloud testing is otherwise termed as testing-as-a-service or TAAS. It can be on-premise or on-demand depending on the user's requirement with the help of a Cloud based licensing model.